WHAT'S ON

A radical reimagining of Chekhov's Three Sisters for BBC Radio 4 this Christmas. directed by Polly Thomas and Jenny Sealey. Breaking new ground, the titular roles will be played by three deaf actors.

Find out more

Come and be Graeae's first ever Artist Development Manager. Applications are now open until Monday 16 December.

Find out more

TRAINING & LEARNING

Delivered by Jenny Sealey, Graeae's acclaimed Dare You training programme helps companies to get the very best out of their staff and teams by exploring authentic communication and hidden talents.

Find out more

Graeae's home at the award-winning Bradbury Studios in Central London, fully fitted with high spec equipment and completley accessible, is the perfect space for rehearsals, conferences and meetings.

Find out more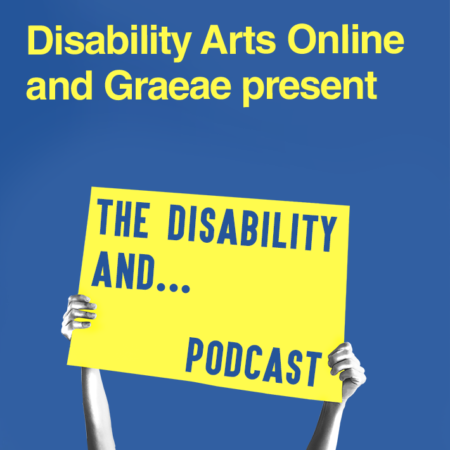 Graeae and Disability Arts Online present a new Podcast series, getting right to the heart of some of the most pressing issues in arts, culture and beyond through a collection of bold, provocative and insightful interviews with disabled artists and key industry figures. Transcripts for all episodes also available.
LISTEN & SUBSCRIBE NOW
Director Nickie Miles-Wildin gives us an insight into The Iron Man and what it has been like adapting it for libraries.

READ MORE

We're delighted that One Under is getting people talking about mental ill-health. But the language we use when doing so is critical. The right words help create and shape an inclusive environment for mental health service users and survivors. The wrong ones return us to a not-too-distant past where mental ill-health was something to be […]

READ MORE

Some plays have prescience, some are ahead of their time. Fourteen years after Winsome Pinnock's puzzle of a play One Under had its world premiere, with Graeae's new version of the work about to embark on a national tour, this tale of Londoners that fall through the cracks has arguably never felt more of […]

READ MORE