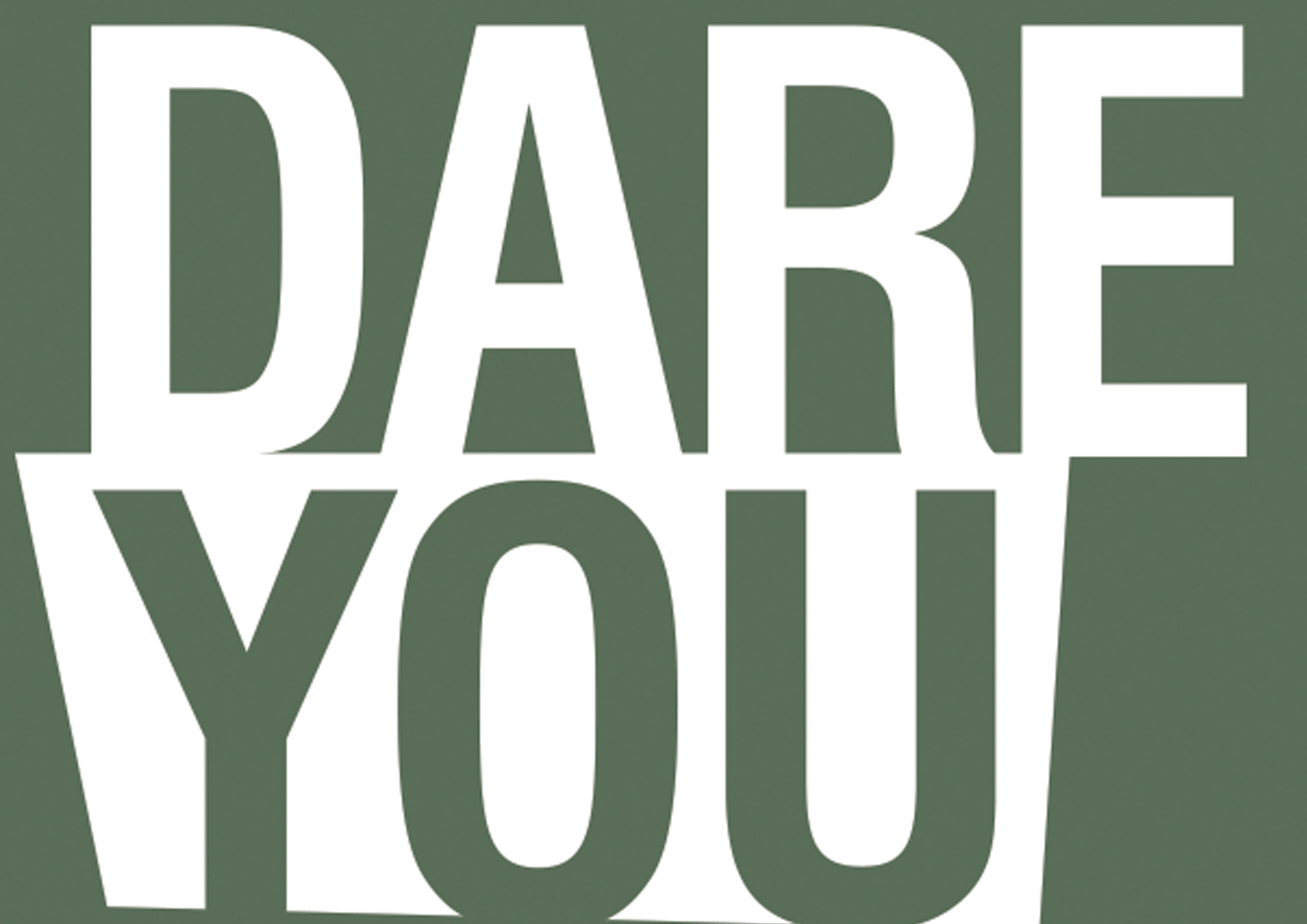 "We've had the best feedback of any training that we've ever delivered across our business."
Kate Bamford, Partner, EY
Dare You is a creative learning training experience that develops skills for inclusive leadership – building leaders that leverage diversity to get the best out of all their people. Delivered by Jenny Sealey MBE, Artistic Director of Graeae, Dare You brings Graeae's expertise in creative storytelling and championing inclusivity to deliver a training programme like no other.
By exploring authentic communication, recognising diverse talents and developing self-awareness it will help your organisation to build inspirational, inclusive leaders and connected high performing teams.
"I can't think of any organisation that wouldn't get something pretty important out of attending a Dare You session."
Harry Gaskell, Managing Partner, EY
Who is Dare You for?
Dare You is designed for companies, charities, departments, NGOs & agencies. These could include:
Corporates (e.g. banks, financial sector organisations, law firms, pharmacuticals, private health care)
Government departments and agencies
Large charities
Public bodies
NHS based organisations
How will Dare You benefit my organisation and me?
Dare You is designed to
Increase recognition of the diverse talent hidden in your teams and the strength this brings to help our organisation succeed in today's complex, diverse national and global environment.
Build authentic, effective communicators. Dare You gives you skills for open, impactful communication to strengthen relationships with colleagues and clients. Dare You will develop your ability to tell compelling stories to sell ideas and products.
Strengthen teams and connections between colleagues. Dare You creates new powerful connections between colleagues, and builds high performing teams with strong relationships, leading to increased staff engagement and retention.
Unleash creativity. Dare You drives you to think differently and fosters a work environment that encourages creativity and innovation, to generate new ideas and approaches to work and problem solving.
Increase self-awareness. Through Dare You, individuals develop recognition of their own strengths and their impact on others to become more authentic, effective leaders, and positively influence the performance of colleagues.
How will Dare You be delivered?
Dare You can be delivered flexibly based on your requirements, or to focus on specific skills mentioned above. We suggest it is best run as a 2-day immersive programme that can cater for up to 12 participants and is typically held at the award winning Bradbury Studios in London, the creative hub of Graeae. The programme is aimed at employees at all levels. We can also offer follow up sessions to ensure what was learned is embedded into your business in the longer term.
Day 1: Dare you … Be yourself? Working creatively through art, storytelling and acting to identify key stories about our past, present and future that reveal our conscious beliefs and their impact on others, increasing our self-awareness and recognition of diversity amongst the group.
Day 2: Dare You … Step up and lead? Participants work together with theatre professionals to communicate their stories authentically and effectively, culminating with an evening presentation.
Interested?
Please contact Jodi-Alissa Bickerton, Creative Learning Director at Graeae on 020 7613 6900 or jodi@graeae.org to discuss your needs, for further pricing information, or for further details of Graeae's other diversity and disability training and speaking at events.
Why Graeae?
Graeae is the UK's flagship disabled led theatre company that challenges preconceptions and boldly places disabled artists centre stage. All of our investment in this programme is re-invested in Graeae's work to promote inclusivity in the arts. Jenny Sealey MBE, Artistic Director of Graeae, and co-Director of the London 2012 Paralympics Opening Ceremony, delivers Dare You.