Disability Arts Online & Graeae present The Disability And…Podcast
Disability Arts Online, the leading publication for disability arts is joining forces with Graeae to deliver the Disability And…Podcast over the next 12 months.
The Disability And…Podcast promises to get right to the heart of some of the most pressing issues in arts, culture and beyond with a series of bold, provocative and insightful interviews with disabled artists, key industry figures and the odd legend.
For episode 8 of the Disability And…Podcast Disability Arts Online Associate Artist and freelance curator Aidan Moesby speaks to curator and founder of Jennifer Lauren Gallery, Jennifer Gilbert about Disability and…Curation. With special thanks this month to Chapel FM in Leeds, for hosting the conversation. Aidan and Jennifer discuss the nature of curation, barriers to visual art for disabled artists, lack of representation and possible solutions to getting more disabled artists in mainstream visual art settings. This podcast contains some strong language.
Aidan and Jennifer will be joined by Elinor Morgan (Middlesborough Institute for Modern Art) and Ashok Mistry (freelance artist) for Contested Spaces: a curatorial conversation on 9 January at the Foundry, London. Please join if you can.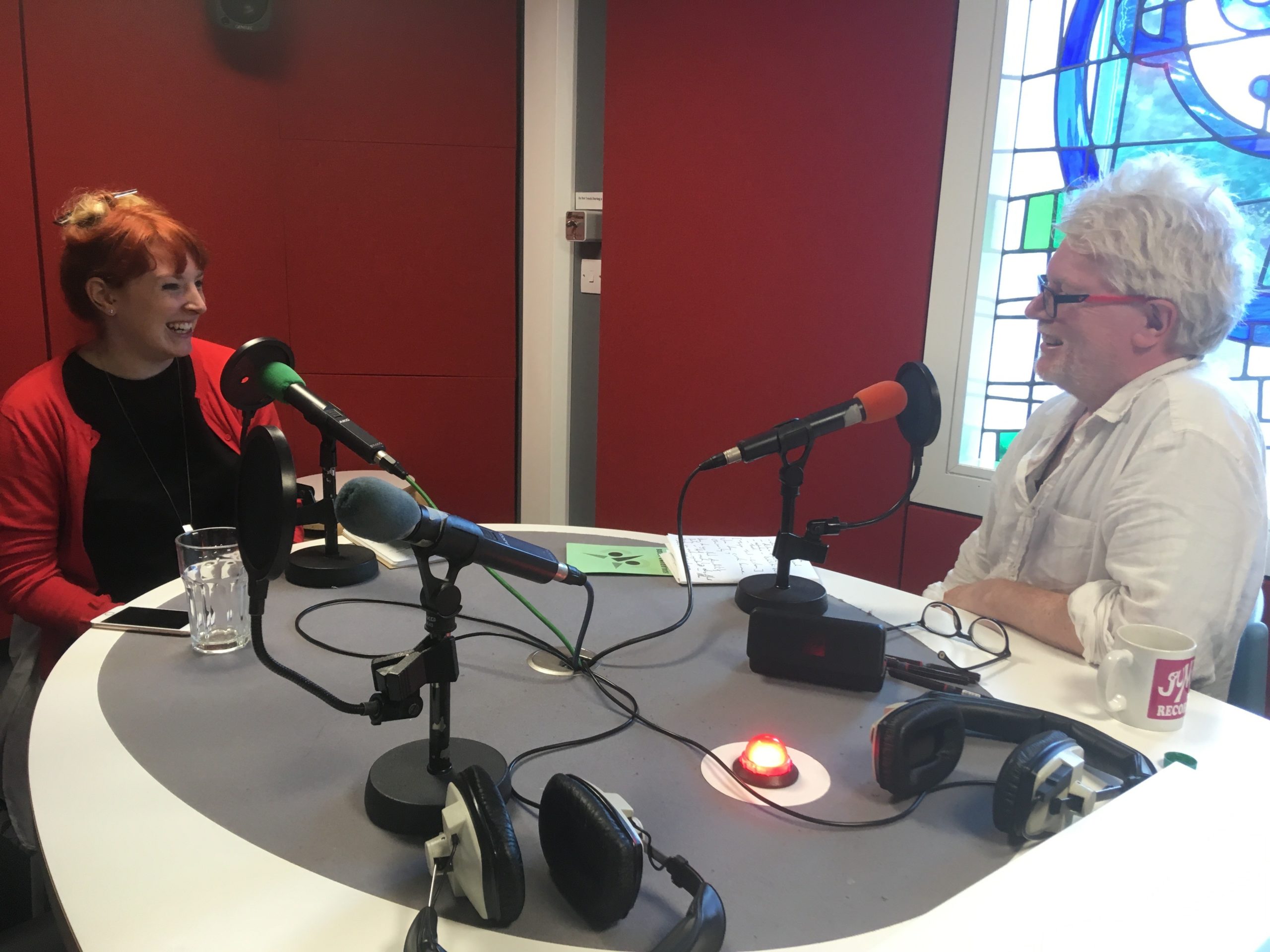 View all Transcripts HERE


Listen below or subscribe through one of the channels:

Full transcript of all podcast episodes can be downloaded from this page.
If you know of any other channels that you'd like this podcast to be available on, please email richard@graeae.org
You can also listen through our Soundcloud channel, also embedded below.
The Disability And…Podcast will be edited by Ian Rattray for Clear Voice Enterprises, experts in accessible audio.
Transcripts of each podcast are available to download from this page.