Your support
Graeae is a registered charity and our extensive programme of work is only made possible by the kind support of grant-giving organisations, sponsors and donations from the public.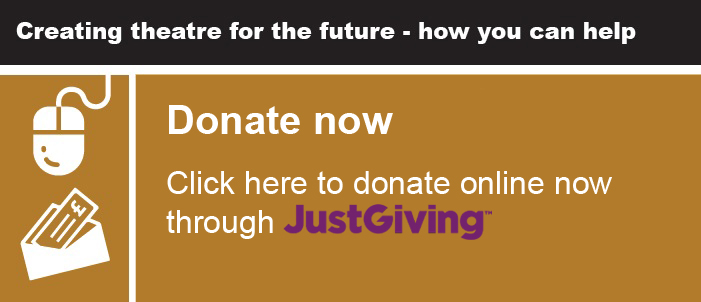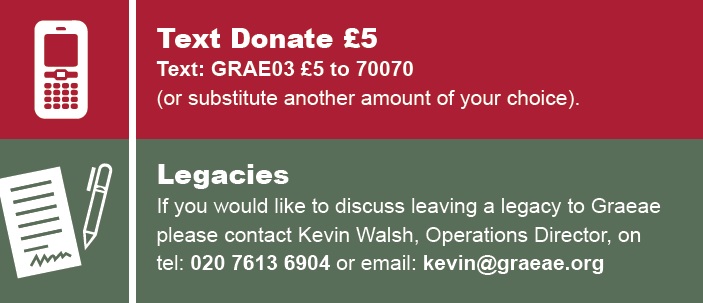 Where Your Money Goes:
Funding can be spent in one of three areas:
Schools outreach programme
Each year, alongside our productions, we run a number of workshops for schools reaching disabled and non-disabled children and young people.
A donation of £1,000 pays for one outreach workshop, reaching 30 young people
Artistic programme
Trusts and foundations support our touring programme, which takes our unique productions across the UK.
A donation of £1,500 pays for British Sign Language translation and interpretation fees for our next production.
Learning programme
Our training and learning programmes for artists include street arts training, support for emerging writers and continued professional development.
A donation of £3,000 pays for a weekend workshop for ten disabled actors as part of our continued professional development programme.
Our Supporters
Arts Council England
Graeae has three year funding as a National Portfolio organisation from April 2015 that covers core staff and overheads as well as a contribution to our productions and training work.  In 2015-16 the ACE grant represented 46% of our total income, with 13% from box office income and production fees, 11% from Access to Work, 26% from trusts, foundations and individual donations and 4% from other income including hire of space and equipment and bank interest.
Trusts and Foundations
Trusts and foundations have been central to our work in recent years with the redevelopment of the Bradbury Studios, development of training and learning programmes and touring our productions across the UK.  At the current time, trusts and foundations are supporting Write to Play, Play Labs and various outreach programmes engaging young people.
Companies
Graeae is keen to develop partnerships with companies that share our aims and vision. In recent years, we have been working with Paragon Management.
Our Patrons
Patrons are an integral part of keeping the Graeae legacy alive by providing a platform for new generations of artists, leading the way in pioneering, trail-blazing theatre.
We greatly value their support, encouragement and enthusiasm, not only for the company, but also for the social and artistic ethos Graeae promotes.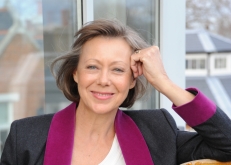 Jenny Agutter, OBE is an English film, television and theatre actor. She began her career as a child actor in the mid-1960s starring in films such as The Railway Children. More recently, Jenny appears in the BBC's critically acclaimed Call the Midwife. Jenny was awarded an OBE in 2012 for her charitable services.
"Graeae is the most creative energetic and magical theatre company, I am a big fan of the work they do, and I am thrilled to be associated with the organisation as a Patron."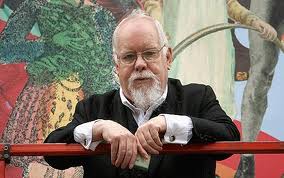 Sir Peter Blake, CBE, RDI, RA is an English pop artist, best known for the sleeve design for the Beatles' album Sgt. Pepper's Lonely Hearts Club Band. Sir Peter was appointed a founder Patron of Graeae alongside his friend and former art student Ian Dury. In 2002, Sir Peter received a knighthood for his services to art.
"Reasons To Be Cheerful is such a great show, full of energy, excitement, and, of course, great music. I know Ian would have been thrilled to see his words and music interpreted with such tenderness and respect. I urge you to see this wonderful musical."
Mat Fraser is an English rock musician, actor, writer and performance artist. Mat appeared in Manual Vason's book Exposure, received critical acclaim for his one-man show Seal and appeared in Channel 4's hit series Cast Offs. Recently Mat performed The Freak and the Showgirl in Rio as part of Unlimited, performed with Graeae's Reasons To Be Cheerful at the 2012 London Paralympic Games Opening Ceremony and with Coldplay in the Paralympic Games Closing Ceremony.
"Graeae were the first and are still the best disabled-led theatre company, and I'm proud to be a patron of the company that inspired me to finally become an actor. Graeae reach out far and wide into new audiences, especially younger audiences. It is this achievement, coupled with their leading role in making inclusive, accessible and attractive mainstream work, which makes me so happy to be involved with the company."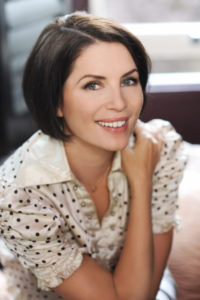 Sadie Frost is an English film, television and theatre actor who currently runs fashion label Frost French. Sadie made her theatre debut in Nicholas Hytner's Mumbo Jumbo at the Royal Exchange Manchester before starring in various films including Dracula, Shopping and An Ideal Husband. She won praise for her return to the stage in Touched and for her role as Lady Anne in Richard III at the Riverside Studios.
"Graeae continues to push boundaries with the key focus of accessibility threading through all their creative work, educational and training programmes. I am honoured to be a patron of Graeae – an organisation that has such an inspirational vision for the future"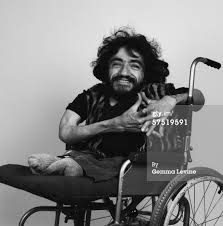 Nabil Shaban founded Graeae with Richard Tomlinson in 1980. Their shared vision was to dispel images of defencelessness, together with prejudices and popular myths, around disabled people through theatre, workshops and training. Since 1980, Graeae has achieved an international reputation as a pioneer of accessibility in world-class theatre, with the original impetus of its founders still at its very core.
Dame Harriet Walter, DBE is an English film, television and theatre actor. Dame Harriet has worked with the Royal Shakespeare Company many times throughout her career in productions such as Nicholas Nickleby, Macbeth and Much Ado about Nothing.  More recently, she performed at the Donmar Warehouse in an all-female critically acclaimed Julius Caesar. She was made a Dame in 2011 for her services to drama.
"I really want to congratulate Graeae on the huge leap in Graeae's public profile in the last few years, culminating with the London 2012 Paralympic Games Opening Ceremony."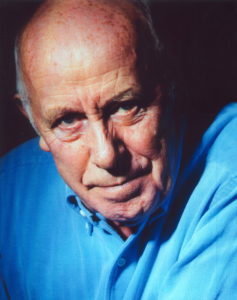 Richard Wilson, OBE is a Scottish actor, theatre director and broadcaster, best known for playing Victor Meldrew in the popular BBC sitcom One Foot in the Grave. He more recently appears in the BBC drama Merlin as Gaius, the court physician of Camelot. Richard was awarded an OBE in 1994 for his services to drama.
"Reasons To Be Cheerful is a great production. An energy and rawness that spoke to everyone in the audience, and one of the happiest shows I have ever seen"