This Is Not For You
Reviews
Disability Arts Online

"There is no doubt the story of war victims over the past hundred years creates a huge emotional impact. During the finale many of the audience members and even performers have tears in their eyes, as the full cast sing expressing the significance of not being forgotten and still being alive.This Is Not For You highlights the injustices these men and women have gone through. They have served and lost limbs for their country, yet when they return the very people who sent them to war will not acknowledge their sacrifice.Although society may have forgotten about these individuals, the audience are not going to forget them any time soon. This Is Not For You proves that these warriors will not be stifled; they will fight to the end to tell their story and be heard."

Read more...

The Guardian

"This Is Not For You is at once defiant and open-hearted. The entire cast are singing, for the living rather than the dead, the choir flying above with their harmonies. Though a moving experience for an audience, the real value of this piece is that it offers these veterans a chance to be seen and heard. "

Read more...

Whats On Stage

"Arresting and poignant. As part of the 14 – 18 NOW programme, marking the centenary of the First World War, the show dramatises the horrors millions incurred, but it's those still living and still living with war that make the most impact on this outdoor stage. As the title implies, this show is for them."

Read more...
This Is Not For You is an epic outdoor performance paying moving tribute to Britain's wounded veterans from the First World War as well as more recent conflicts, both men and women, whose contributions to history often go unnoticed. The piece is directed by Jenny Sealey, written by Mike Kenny and performed by Blesma, The Limbless Veterans, professional performers and local community choirs.
This Is Not For You, part of 14-18 NOW, the UK's arts programme for the First World War centenary, is a story of veterans' fight for respect and remembrance, told with heft. beauty and wry humour, both on the ground and off it, with audio description and sign language as integral parts of the production. Graeae, with the National Centre for Circus Arts, has trained 25 disabled veterans in performance especially for the piece.
Alongside its performances in Woolwich and Stockton, the work will inspire an extensive education and engagement programme, encouraging veterans and members of the public to share their experiences and stories on this important subject.
'You go past The Cenotaph and the crowd clap you. It's quite moving. We were waving to the crowd, and this little boy said: "This is not for you survivors. This is for the dead." It made me feel guilty.'

A veteran describing his experiences on Remembrance Sunday
Performances:
Thursday 2 August 8.30pm
Friday 3 August 2.30pm & 7.30pm
Stockton High Street, Stockton International Festival, Stockton-on-Tees
All performances are free to attend but tickets must be booked in advance. Please visit Stockton Riverside Festival to book your ticket. 
Access:
This Is Not For You features creative integration of British Sign Language and Audio Description. Captions will also be available via The Difference Engine. This is an App created by Talking Birds Theatre, which will allow audiences to stream the captions directly to their smartphone or wifi enabled tablet.
If you have an Android device, you can download the Android App via Google Play. If you have an iOS (Apple) device, you can download the App from the App Store. We suggest that you download the App in advance if possible. Upon arriving at Stockton High Street, you will be able to connect to The Difference Engine wifi network and access the captions once the show starts. Full instructions will be provided and there will be people on site who can assist you with logging on, but for your reference on the day, the wifi password is engine123.
This Is Not For You explores war, grief, post traumatic stress, and features some loud sounds which are evocative of a war zone. The piece is presented outdoors, in a relaxed environment, allowing audiences to enjoy it in whichever way best suits them.
The show is approximately one hour long. If you require a seat/wheelchair space in the accessible seating area, we advise that you arrive with plenty of time to speak to an usher who can direct you to this area.
If you have any questions or wish to discuss your access requirements, please contact Lizzy Leggat, Access Manager at Graeae on 020 7613 6900 or lizzy@graeae.org.
Stewards will be on Stockton High Street during all performances to guide you to the show.


Available via The Difference Engine (see above)
Partners:
Funders:

Supported by: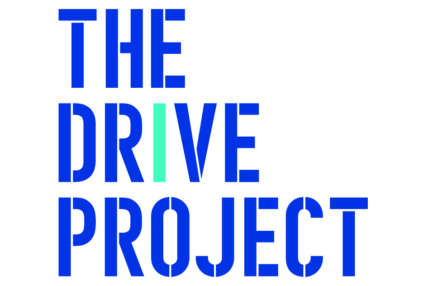 The Michael Liebreich Foundation