We're looking for Access Workers!
The role of the access worker
At Graeae, we engage Access Workers to ensure that all disabled people who work with the company have their access requirements met.  Access Workers have a varied role within Graeae due to the nature of the company's work and the diversity of the people with whom we work, supporting artists in rehearsals and workshops, in schools, on tour, around the office and online.
Access Workers provide assistance with tasks including handling equipment and props, sourcing and making refreshments, audio description, guiding and orientation, line feeding, note taking and more.  The role may either be to work with one specific person or to provide more general support for a group.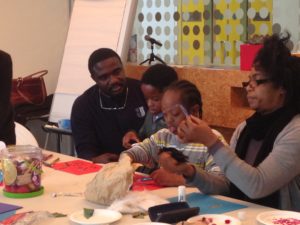 We are currently looking to build our Access Worker pool and bring some creative, enthusiastic new freelancers on-board.  We're looking for supportive, energetic people who enjoy working in a creative environment.  We are particularly interested in meeting people with a theatre background.  Assignments vary in length from single or half days to 12 week touring productions or 6-month training projects.
Representative Recruitment
Our artists come from a diverse range of heritages, cultures, backgrounds and experiences. Many of the artists and freelancers we work with self-identify as having a global majority background; as trans, queer, non-binary, working class and neurodivergent.
We actively encourage and would love to hear from people who are representative of the artists we work with, people with diverse experiences and those who identify with one or many of the heritages and cultures represented by our artists.
For more information please contact vicky@graeae.org