Our Patrons
Patrons are an integral part of keeping the Graeae legacy alive by providing a platform for new generations of artists, leading the way in pioneering, trail-blazing theatre.
We greatly value their support, encouragement and enthusiasm, not only for the company, but also for the social and artistic ethos Graeae promotes.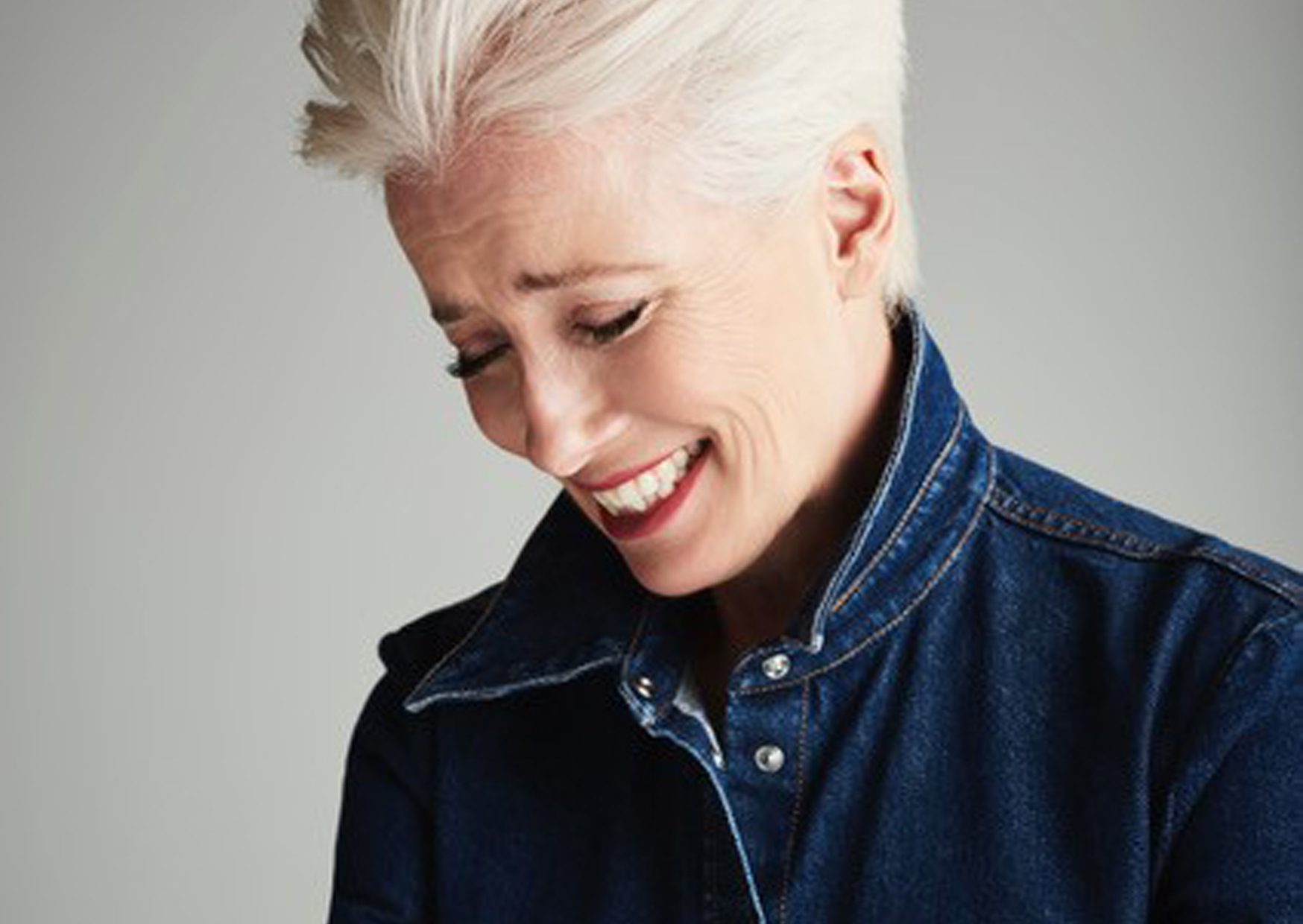 Emma Thompson DBE is an English actress, screenwriter, activist, author, comedian and is one of the world's most respected talents in acting and screenwriting. She is the only person to date to have received an Academy Award for both acting and screenwriting. Emma has pursued an active stage career concurrent with her film, TV and radio work.
'I have entirely selfish reasons for becoming a Patron of Graeae. Their shows are so inspiring and imaginative that I come to nick their ideas. Seriously… I've just put one of their staging notions in the last play I saw into a film. Don't tell them. Put simply, Graeae rocks. It's a thrilling theatre company, peopled by thrilling folk. It is why I agreed to become a Graeae Patron'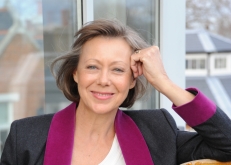 Jenny Agutter, OBE is an English film, television and theatre actor. She began her career as a child actor in the mid-1960s starring in films such as The Railway Children. More recently, Jenny appears in the BBC's critically acclaimed Call the Midwife. Jenny was awarded an OBE in 2012 for her charitable services.
'Graeae is the most creative energetic and magical theatre company, I am a big fan of the work they do, and I am thrilled to be associated with the organisation as a Patron.'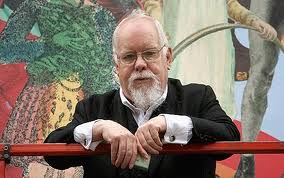 Sir Peter Blake, CBE, RDI, RA is an English pop artist, best known for the sleeve design for the Beatles' album Sgt. Pepper's Lonely Hearts Club Band. Sir Peter was appointed a founder Patron of Graeae alongside his friend and former art student Ian Dury. In 2002, Sir Peter received a knighthood for his services to art.
'Reasons To Be Cheerful is such a great show, full of energy, excitement, and, of course, great music. I know Ian would have been thrilled to see his words and music interpreted with such tenderness and respect. I urge you to see this wonderful musical.'
                                                  Matt Bray is an entrepreneur in the Built Environment and was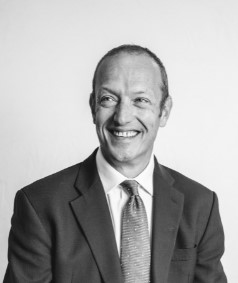 responsible for the intrenal fit out of Graeae's home at Bradbury Studios on Kingsland Road, which received the coveted BCO Gold Award in 2010. He began his career as a carpenter and joiner and then quickly branched out into Construction Management,with his specialty field being in the Interior Fit Out Market.
'I simply love Graeae, everything it stands for, the people, the productions and their sense of fun. I'm absolutely thrilled to be a Patron'
Mat Fraser is an English rock musician, actor, writer and performance artist. Mat appeared in Manual Vason's book Exposure, received critical acclaim for his one-man show Seal and appeared in Channel 4's hit series Cast Offs. Mat performed The Freak and Showgirl in Rio as part of Unlimited, performed with Graeae's Reasons  to be Cheerful at the 21012 London Paralympic Games Opening Ceremony and with Coldplay in the Paralympic Games Closing Ceremony. More recently Mat played Richard II for Northern Broadsides' 25th year anniversary production, at Hull Truck Theatre. Mat was the first disabled professional actor to play Richard II in the UK.
'Graeae were the first and are still the best disabled-led theatre company, and I'm proud to be a patron of the company that inspired me to finally become an actor. Graeae reach out far and wide into new audiences, especially younger audiences. It is this achievement, coupled with their leading role in making inclusive, accessible and attractive mainstream work, which makes me so happy to be involved with the company.'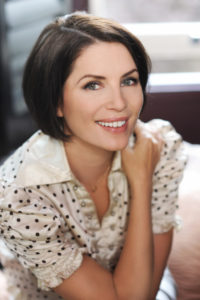 Sadie Frost is an English film, television, theatre actor, producer and fashion designer, who currently runs successful fashion label Frostfrench. In 2012 Sadie launched Blonde to Black Pictures to produce challenging essential, quality films that speak for themselves. Most recently critically acclaimed Two For Joy. Sadie made her theatre debut in Nicholas Hytner's Mumbo Jumbo at the Royal Exchange Manchester before starring in various films including Dracula, Shopping and An Ideal Husband. Sadie won praise for her return to stage in Touched and for her role as Lady Anne in Richard III at Riverside Studios.
'Graeae continues to push boundaries with the key focus of accessibility threading through all their creative work, educational and training programmes. I am honoured to be a patron of Graeae – an organisation that has such an inspirational vision for the future'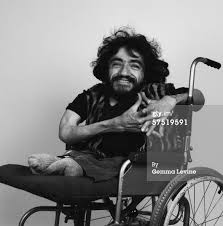 Nabil Shaban founded Graeae with Richard Tomlinson in 1980. Their shared vision was to dispel images of defencelessness, together with prejudices and popular myths, around disabled people through theatre, workshops and training. Since 1980, Graeae has achieved an international reputation as a pioneer of accessibility in world-class theatre, with the original impetus of its founders still at its very core.
Dame Harriet Walter, DBE is an English film, television and theatre actor. Dame Harriet has worked with the Royal Shakespeare Company many times throughout her career in productions such as Nicholas Nickleby, Macbeth and Much Ado about Nothing.  More recently, she performed at the Donmar Warehouse in an all-female critically acclaimed Julius Caesar. She was made a Dame in 2011 for her services to drama.
'I really want to congratulate Graeae on the huge leap in Graeae's public profile in the last few years, culminating with the London 2012 Paralympic Games Opening Ceremony.'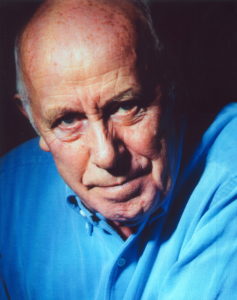 Richard Wilson, OBE is a Scottish actor, theatre director and broadcaster, best known for playing Victor Meldrew in the popular BBC sitcom One Foot in the Grave. He more recently appears in the BBC drama Merlin as Gaius, the court physician of Camelot. Richard was awarded an OBE in 1994 for his services to drama.
'Reasons To Be Cheerful is a great production. An energy and rawness that spoke to everyone in the audience, and one of the happiest shows I have ever seen'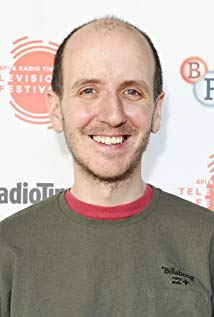 Jack Thorne is a BAFTA and Olivier award winning theatre, film, television and radio writer, and writer of The Solid Life of Sugar Water and co-adaptor of The Hunchback of Notre Dame for Graeae
'I'm thrilled to become a patron of Graeae, Britain's leading disabled theatre company. I have had the honour to actually write for Graeae on several occasions now it is without doubt one of the greatest theatrical companies to work with. A constant source of seemingly unending talent it is a company that constantly provokes and pokes at the world and makes outstanding theatre as it does.'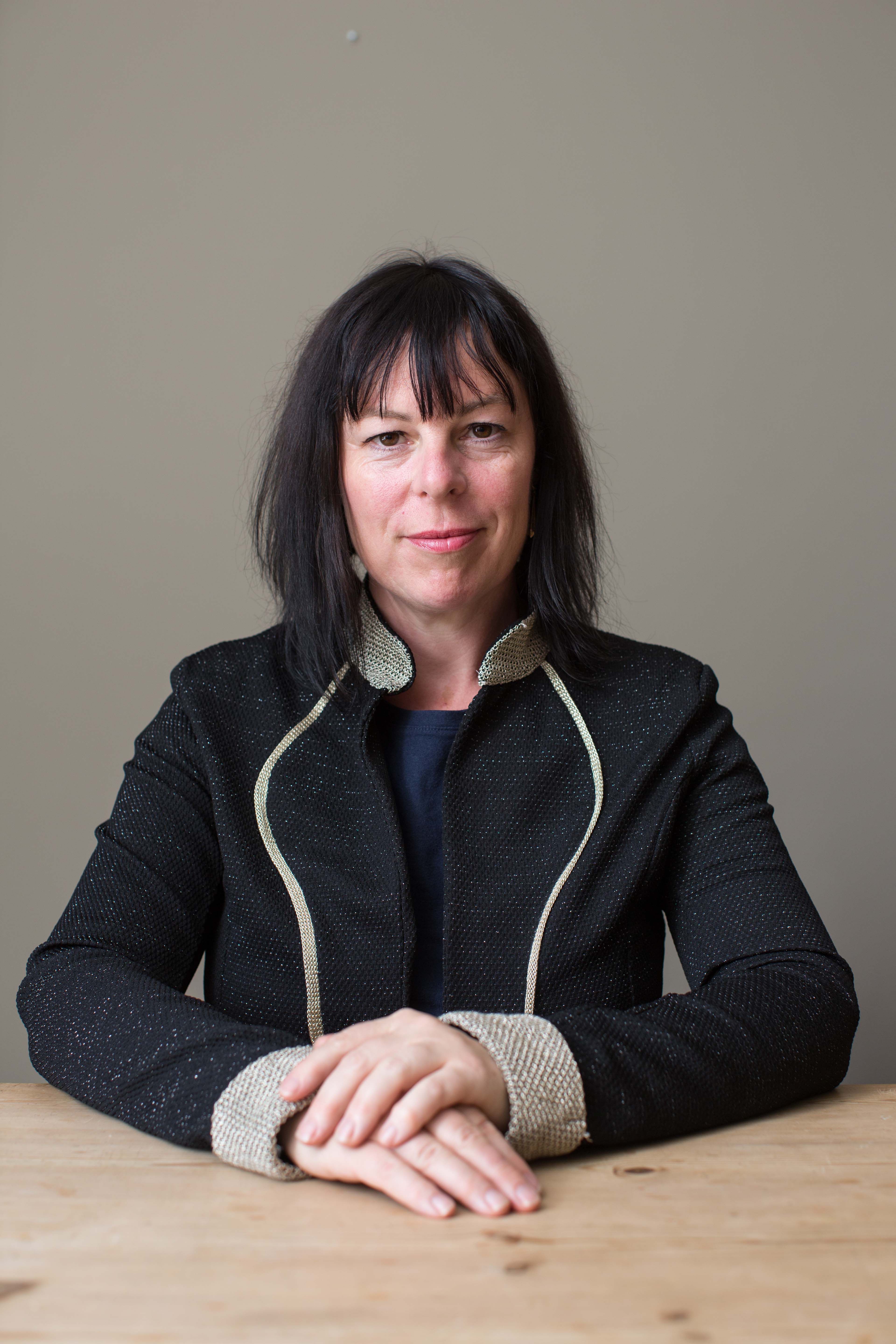 Jemima Dury is a Writer, performer and daughter of founding Graeae Patron, Ian Dury, and ambassador for Graeae's Reasons to be Cheerful.
'Since I was a teenager I've watched Graeae redefine what's possible in theatre by making disabled-led, accessible, and thought-provoking work that is truly inspiring. The energy, vision and impact of a Graeae production will stay with you forever.'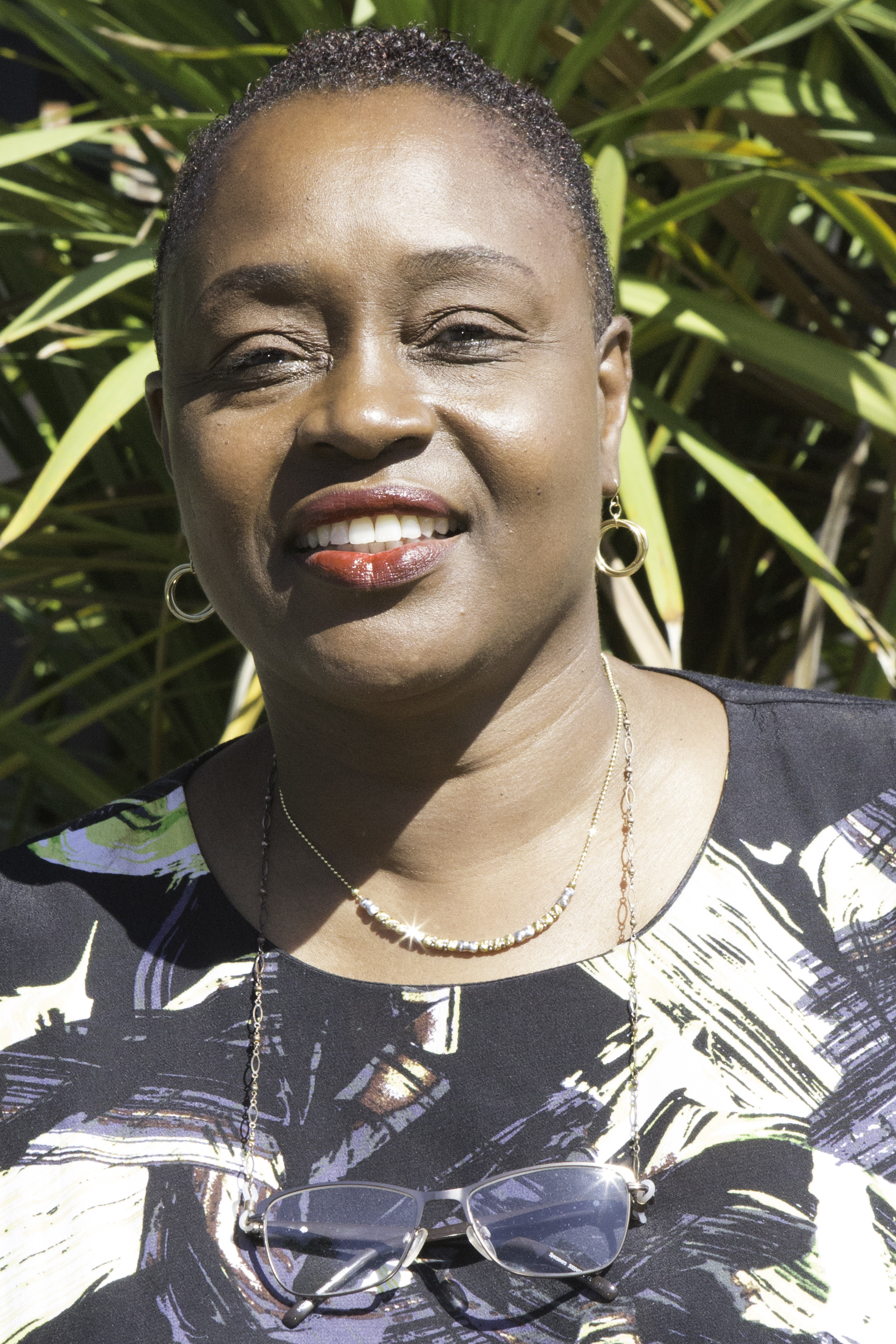 Hilary Carty is a Specialist in leadership development and organisational change; Facilitator, mentor, coach. Director, Clore Leadership Programme.
'Graeae's work is a beacon of artistic and creative leadership in the arts and cultural sector. Putting inclusivity at the heart of creative practice, Graeae sets the standard high and inspires us all to achieve our very best.'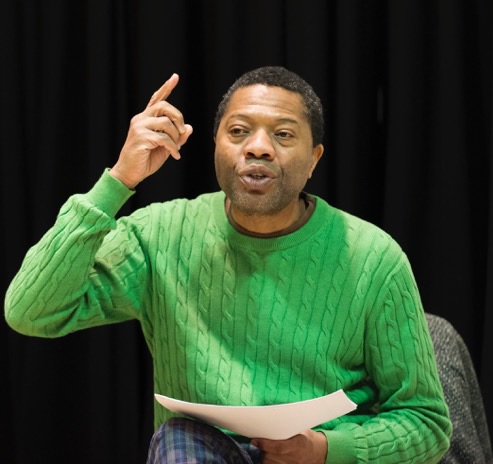 Ola Animashawun is a Creative Director at Euphoric Ink playwriting consultancy, Connections Dramaturg at the National Theatre and mentor/tutor on Graeae's Write to Play programme.
'It is an honour to be a patron of Graeae. Trail-blazing, pioneering, enlightening, challenging pre-conceptions, exploding myths, realising potential, expanding minds and opportunities and confounding expectations. I share fundamental core values with this vitally important company, at a time when it's never been so important for everyone to be reminded of those values. I pledge to shout that message as loudly and clearly and as frequently as I can.'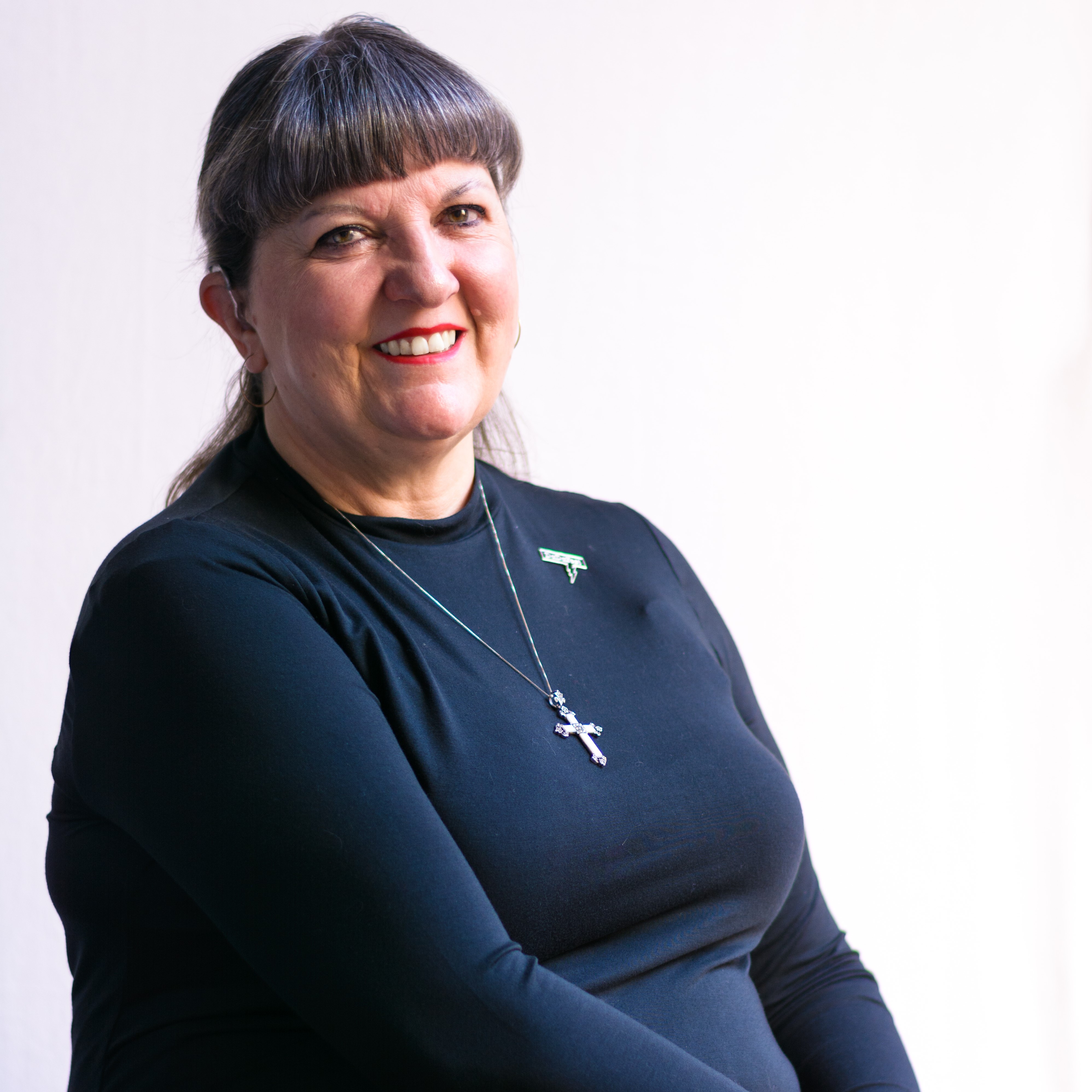 Ruth Fabby MBE DL 
'Where would we be without Graeae?  Since it's founding in 1980, it has produced revolutionary theatre, launched the careers of countless actors, writers and technicians, and continues to lead the way internationally for theatre created by the lived experience of disability. As a company, their work has quite literally changed the theatre world. I am delighted and honoured to become a patron.'