The Paradis Files – where it all began
In conversation with: Artistic Director, Jenny Sealey and
Librettist,

Nicola Werenowska

Jenny: Do you remember the very beginning with the five of us, you, me, Selina (Co-Librettist and Original Idea), Errollyn (music) and Andrea (Musical Director and Conductor) sat in the Graeae hub listening to Selina tell us the story of Maria Theresia von Paradis?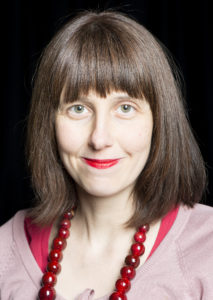 Nicky: My memory was being fascinated by the story of this woman, another forgotten woman. We had to start with laying out all the facts, the various timelines and of course listening to what music of hers survived. I also remember you bringing in ping pong balls and various sharp things, dressing and enacting table theatre, demonstrating the scenes of torture she had to go through.
Jenny: I had forgotten that. I do remember that so much of what is written about her is about the doctors trying to cure her and Theresia as a victim. We all vehemently agreed that this would not be the core of our story. It is an all too familiar narrative with disabled people, the need to 'fix' us; I was sent away to be 'cured' but I was completely okay with being Deaf. Very glad it did not work as I would not have my job at Graeae or be sitting here talking about our opera.
Nicky: Yes, the idea of fixing also resonated strongly with me due to my dyspraxia. You asked us all to each come up with a starting point. I think yours was to start with her funeral and someone giving an eulogy. This is when we started to sow the seeds of the character of Gerda, Theresia's maid, a woman who was completely immersed in Theresia's life, but had no real say because of her status. This opened up the telling of truths through a fictionalised character.
Jenny: The whole class system of Theresia's world and her upbringing is a huge part of her narrative and her rebellion, and our Gerda became part of this. Theresia toured and became a working woman with her own school, but she could only do all that because one, she was so good and two, she had money to start her off and then money she made herself. A feminist I think!
Nicky: Yes, a feminist! The other thing we all loved was the mother-daughter relationship. It would have been all too easy to demonise Hilde, and it felt important to find her agency and truths. A woman blamed and stigmatised for giving birth to a blind child.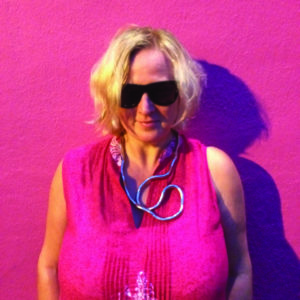 Jenny: Throughout history and still today, women are 'blamed' for having a disabled child. Graeae has a Mothers' group of disabled and non-disabled mothers – a safe space for these women to air the constant battle of giving their disabled child a voice.
Nicky: I need to join this group as I am a disabled mother of neurodivergent girls and I'm just trying to find my way through the education system and deal with social prejudice. Hilde was desperately trying to navigate the world for Theresia, trying to protect her, but she failed her in many ways.
Jenny: This gave Theresia the fire to rebel and become a self-made woman, leading the life she wanted to live.
Nicky: The other thing we have included is the press fascination, but our press is called 'The Gossips'. I loved playing with them not only as a way of driving the story, but as a theatrical aesthetically accessible devise to bring audio description into the libretto.
I remember doing some early drafts and getting stuck because I had never written an opera before. I was getting lots of different advice and you said, 'We have to write an opera how we want to do it. We can break the rules and we must break that fourth wall as we want to demystify the elitism of opera. This has to be a story for everyone.' This totally liberated me as a writer.
Jenny: I think there is something about opera that scares me (probably because I am Deaf and it is not a world I know) and when I get scared it fuels my desire not to conform. Errollyn is non-conformist too wouldn't you say? Back to that first day, five rebellious women with a million ideas and a desire to do things differently with an unspoken bond of trust. What a journey we have been on.
The Paradis Files is touring spring 2022. See full tour dates here
All performances will creatively integrate BSL, captioning and audio description.