The Iron Man – Q&A with Director Nickie Miles-Wildin
This month, Graeae and Spark Arts are presenting a new version of Ted Hughes' classic The Iron Man. This new adaptation by award-winning writer Paul Sirett is created specifically for school audiences, performed in local library settings.
Director Nickie Miles-Wildin gives us an insight into The Iron Man and what it has been like adapting it for libraries.
Can you give us a brief summary of The Iron Man and who he is?
The Iron Man is taller than a house and he appears out of nowhere. Hogarth sees him and they become friends. Hogarth feeds the Iron Man old scrap. Iron Man, with the help of Hogarth, saves the world from being destroyed by Space Bat.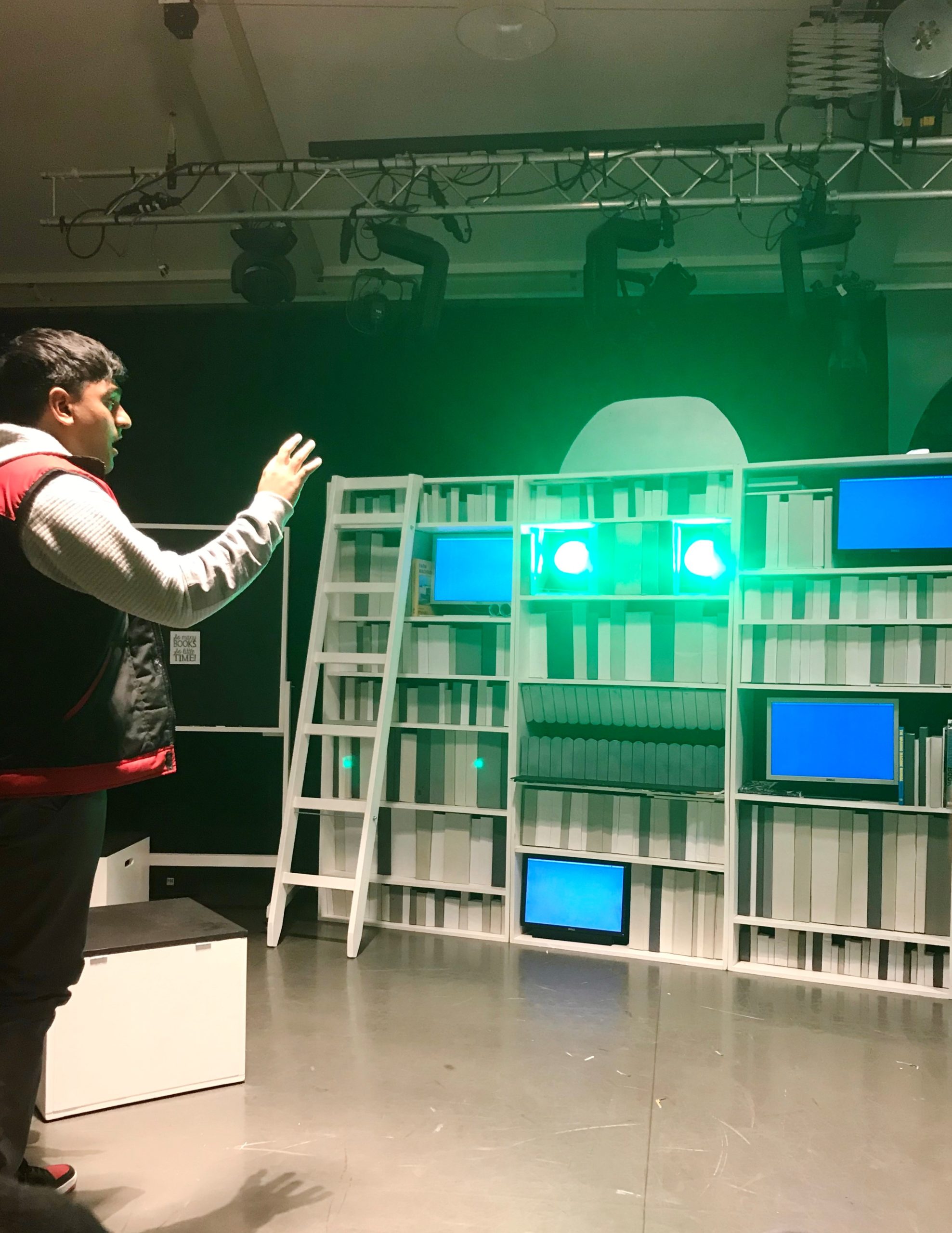 How have you adapted the story/set to fit with the libraries tour?
Emily, the designer, has kept the theme of a library by making the set out of bookshelves, books and a noticeboard. From these everyday objects the unexpected happens – the Iron Man appears both large scale and miniature. It's magical.
We took the adaptation used in our outdoor large scale show and made it smaller – 3 actors not 6 and no live music. Eva our stage manager is brilliant at cueing the sound, videos and operating the large Iron Man. We have also added more text from the book to tell the story.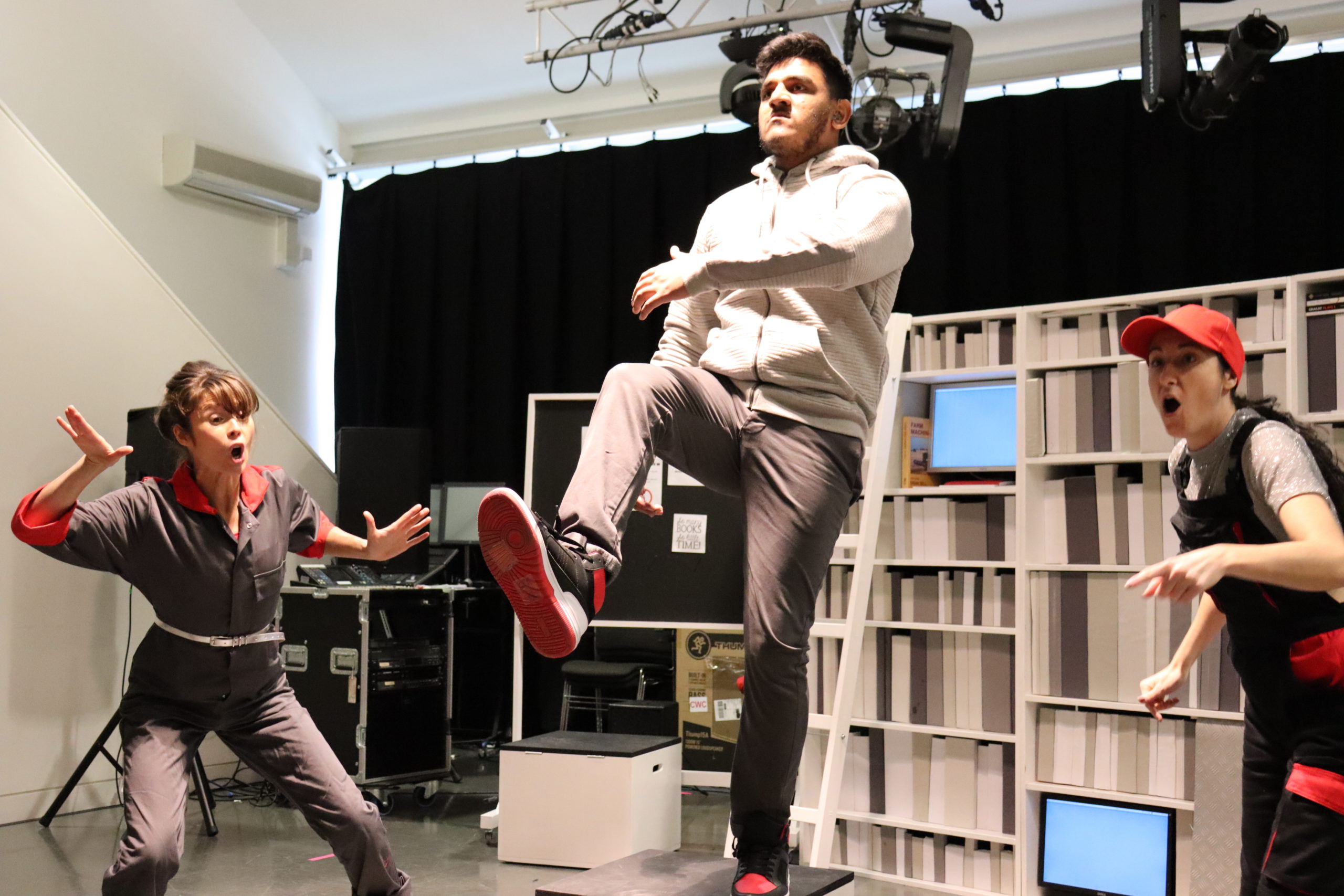 Can you tell us about the characters involved? 
We have Hogarth – who is an explorer and he drives the story as it happened to him. He's joined by his friends Andrea and Gussie to help tell the story. Gussie owns a scrap yard and this comes in handy to feed the Iron Man. Gussie and Andrea play lots of characters including farmers Ted and Hugh.
What has been exciting about directing The Iron Man?
Trying to make a large outdoor show fit into a smaller library. Also, finding out when Ted Hughes wrote the story and who for. This opened a massive door for me as a director/story teller and allows Hogarth to realise who the Iron Man is and what it represents. Making it for 7-11 yr olds is an exciting challenge. I think we've managed to keep them engaged.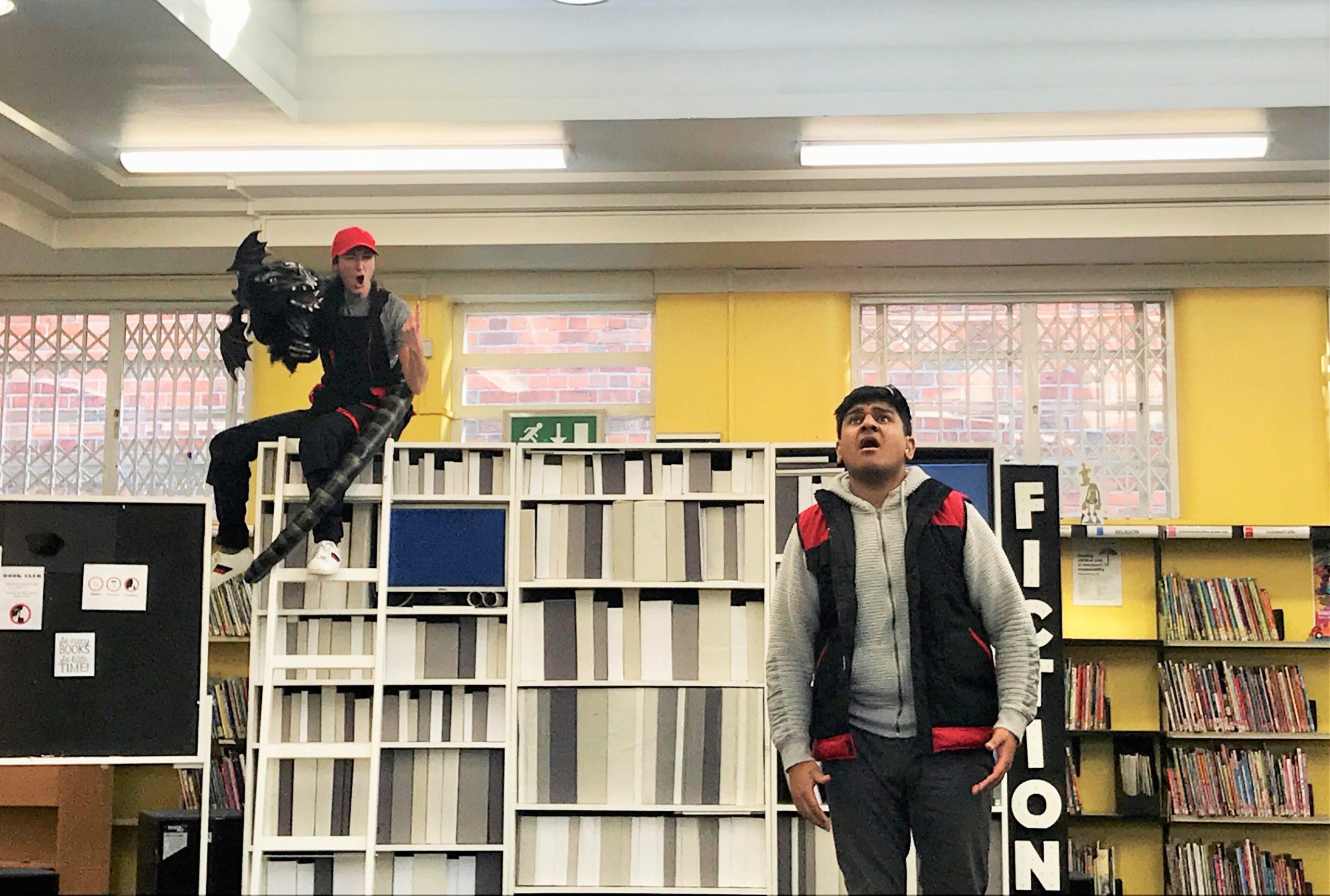 What do you hope the audience will gain from the show?
To think about people in their lives and what they mean to them. Take notice of the political state of the world – what the politicians want compared to what should be done, climate change, power and greed. But most of all, that friendship is where you least expect it.