Safe Space Forum – For Black Deaf & disabled artists
In response to recent events, Graeae has arranged to facilitate a safe space for Black Deaf and disabled artists to come together and share thoughts, feelings, and experiences.
Change of date – this forum will now take place on:
Thursday 6 August 2020, 3-4.30pm, via Zoom.
This initial meeting will be led by Hilary Carty, Graeae patron and Director of Clore Leadership. There is no agenda and there need be no outcomes from this meeting, Graeae will host the meeting on zoom but there will be no Graeae staff present. However, if there are actions and outcomes that evolve from this meeting then Graeae will assist to bring them to fruition.
There will be an access worker available to take notes, BSL interpreters and captioning available.
If you would like to attend the safe space please email kate@graeae.org with your name and any access requirements and you will be sent the meeting details the week before.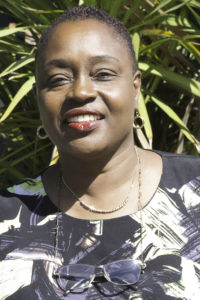 Hilary Carty is the Executive Director, Clore Leadership, a role she took up after six years as a consultant, facilitator and coach specialising in leadership development, management and organisational change. Hilary's earlier roles include Director of the Cultural Leadership Programme; Director, London (Arts) at Arts Council England; Director, Culture and Education at London 2012; Director of Dance for Arts Council England; Visiting Professor on leadership (Austria); and HLF London Committee Member. In recognition of her contribution to the arts, culture and heritage, Hilary has been awarded three Honorary Doctorates and three Fellowships from UK Universities.  Hilary is a Governor of the Royal Ballet.