Reasons To Be Cheerful available to watch online!
You can now watch the full show below (including captions):

Click here to listen to the audio version.
Available to watch and listen until 3 August at 6pm.
WINNER OF AN ONCOMM AWARD!
from OffWestEnd.com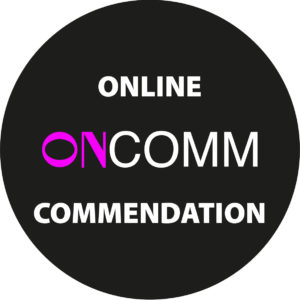 —
A raucous musical featuring the hits of Ian Dury and the Blockheads. 
Book by Paul Sirett. Directed by Jenny Sealey.
Music by Ian Dury & the Blockheads.
A Graeae Theatre Company production in association with the Belgrade Theatre Coventry.
Part gig, part play, Reasons To Be Cheerful tells a coming of age tale that rejoices in the infectious and enduring music of Ian Dury and the Blockheads. Featuring stone-cold classic songs including Hit Me With Your Rhythm Stick; Plaistow Patricia; Sex and Drugs and Rock and Roll; Sweet Gene Vincent; What A Waste and the titular Reasons to be Cheerful (Part 3). Graeae Artistic Director, Jenny Sealey's production is loud, bold and jubilant.
With captioning and audio description.
Age Recommendation 14+
Jemima Dury, Graeae Patron and daughter of Ian Dury says: 'Graeae's Reasons To Be Cheerful has been part of my life for ten years now. I am overjoyed that it's now available online … because when it's not in production – I miss it!'
______________________________________________________________
Graeae is a registered charity and our extensive programme of work is only made possible by the kind support of grant-giving organisations, sponsors and donations from the public.
Please help support the work we do – training, empowering and showcasing the talent of Deaf and disabled artists, both across the UK and internationally. Click here to donate. Thank you.