Reasons To Be Cheerful available to watch online!
The online version of Reasons to be Cheerful and associated audio described version ended on 3 August 2020. Many thanks to everyone who watched and listened.
Keep an eye on our website and social media feeds for details of future streams.
WINNER OF AN ONCOMM AWARD!
from OffWestEnd.com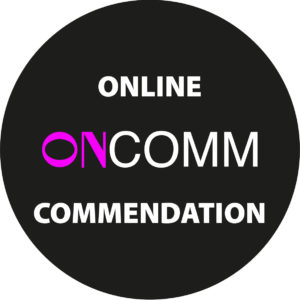 —
A raucous musical featuring the hits of Ian Dury and the Blockheads. 
Book by Paul Sirett. Directed by Jenny Sealey.
Music by Ian Dury & the Blockheads.
A Graeae Theatre Company production in association with the Belgrade Theatre Coventry.
Part gig, part play, Reasons To Be Cheerful tells a coming of age tale that rejoices in the uplifting and enduring music of Ian Dury and the Blockheads. Featuring stone-cold classic songs including Hit Me With Your Rhythm Stick; Plaistow Patricia; Sex and Drugs and Rock and Roll; Sweet Gene Vincent; What A Waste and the titular Reasons to be Cheerful (Part 3). Graeae Artistic Director, Jenny Sealey's production is loud, bold and jubilant.
With captioning and audio description.
Age Recommendation 14+
Jemima Dury, Graeae Patron and daughter of Ian Dury says: 'Graeae's Reasons To Be Cheerful has been part of my life for ten years now. I am overjoyed that it's now available online … because when it's not in production – I miss it!'
______________________________________________________________
Graeae is a registered charity and our extensive programme of work is only made possible by the kind support of grant-giving organisations, sponsors and donations from the public.
Please help support the work we do – training, empowering and showcasing the talent of Deaf and disabled artists, both across the UK and internationally. Click here to donate. Thank you.