Graeae are delighted to announce five Deaf and disabled writers from South West England for the sixth year of Graeae's Write to Play programme, commencing in January 2019.
Writers will work in partnership with Graeae and year six organisations; Bristol Old Vic, Exeter Northcott Theatre, Theatre Royal Plymouth, Wiltshire Creative, Nuffield Southampton Theatres and Ustinov Studio at Theatre Royal Bath. 
The first five years of Write to Play have developed the skills of twenty-five playwrights, many of whom have gone on to have work produced professionally. In August 2017, Graeae and the Royal Exchange Theatre produced for the first time a full length play from a Write to Play graduate. Cosmic Scallies by Jackie Hagan (from year 2 of the programme) premiered at the Edinburgh Festival Fringe 2017, followed by a run at the Royal Exchange Theatre, Manchester. Both runs played to sell-out houses, 4-star reviews and audience acclaim. Year 5 of the programme will culminate in January 2019, with sharings from each of the writers at the Bush Theatre, London.
We're excited to announce the five writers selected for the sixth year of Write to Play are: Sally Davis, Kellan Frankland, Daisy Higman, Anita MacCallum and Hannah Treadaway.
Writers: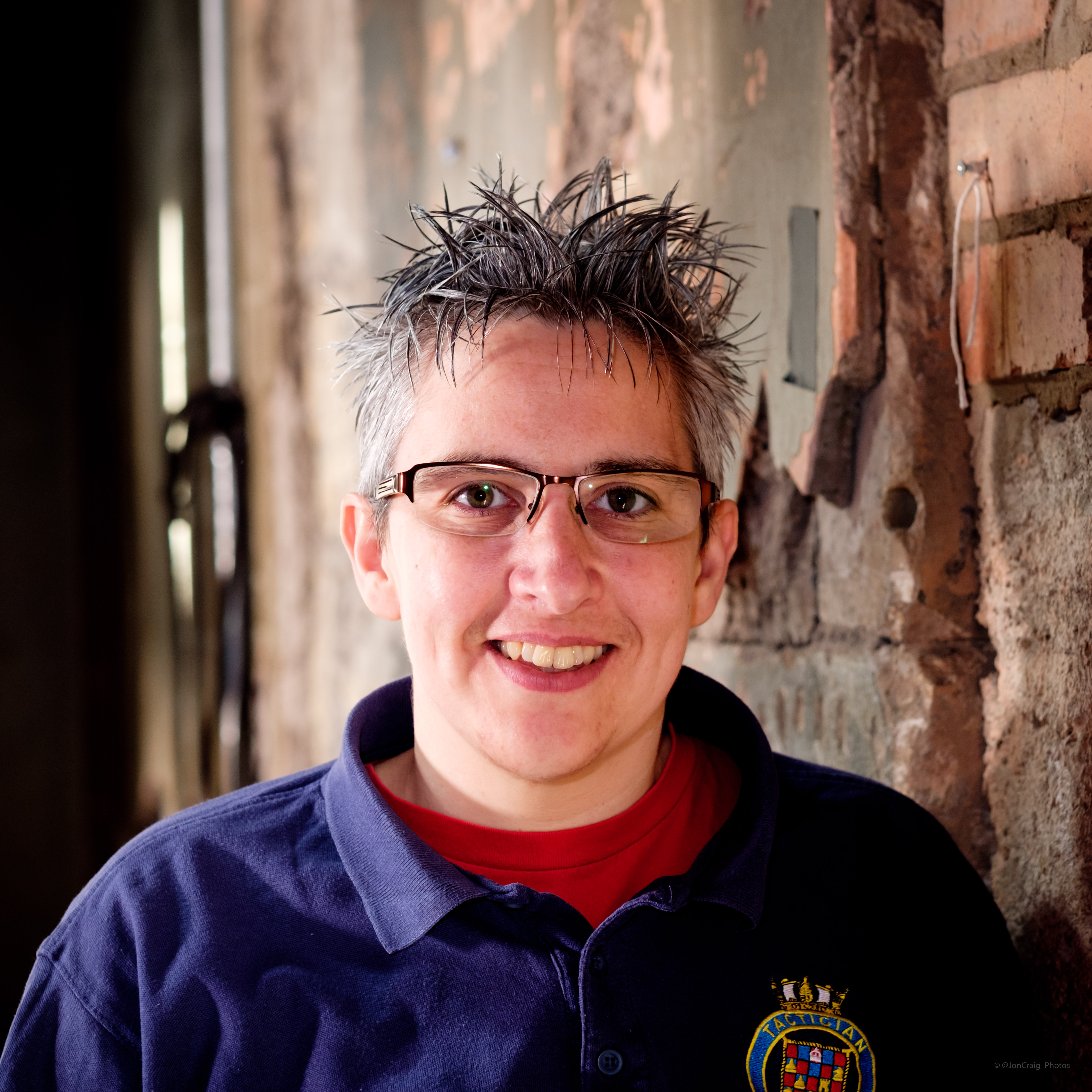 Sally Davis

'It's going to be an adventure. Like all good adventures, it's exciting and a bit scary, and we'll end up somewhere unexpected and look back on this-time-last-year thinking how small we all were, and how much we've grown. It's a really huge thing to be in the situation of being asked "what do you need?" instead of being told, "just do what you can," so I'm really grateful to be given this opportunity. I wish everyone could have equal access instead of a lucky few.'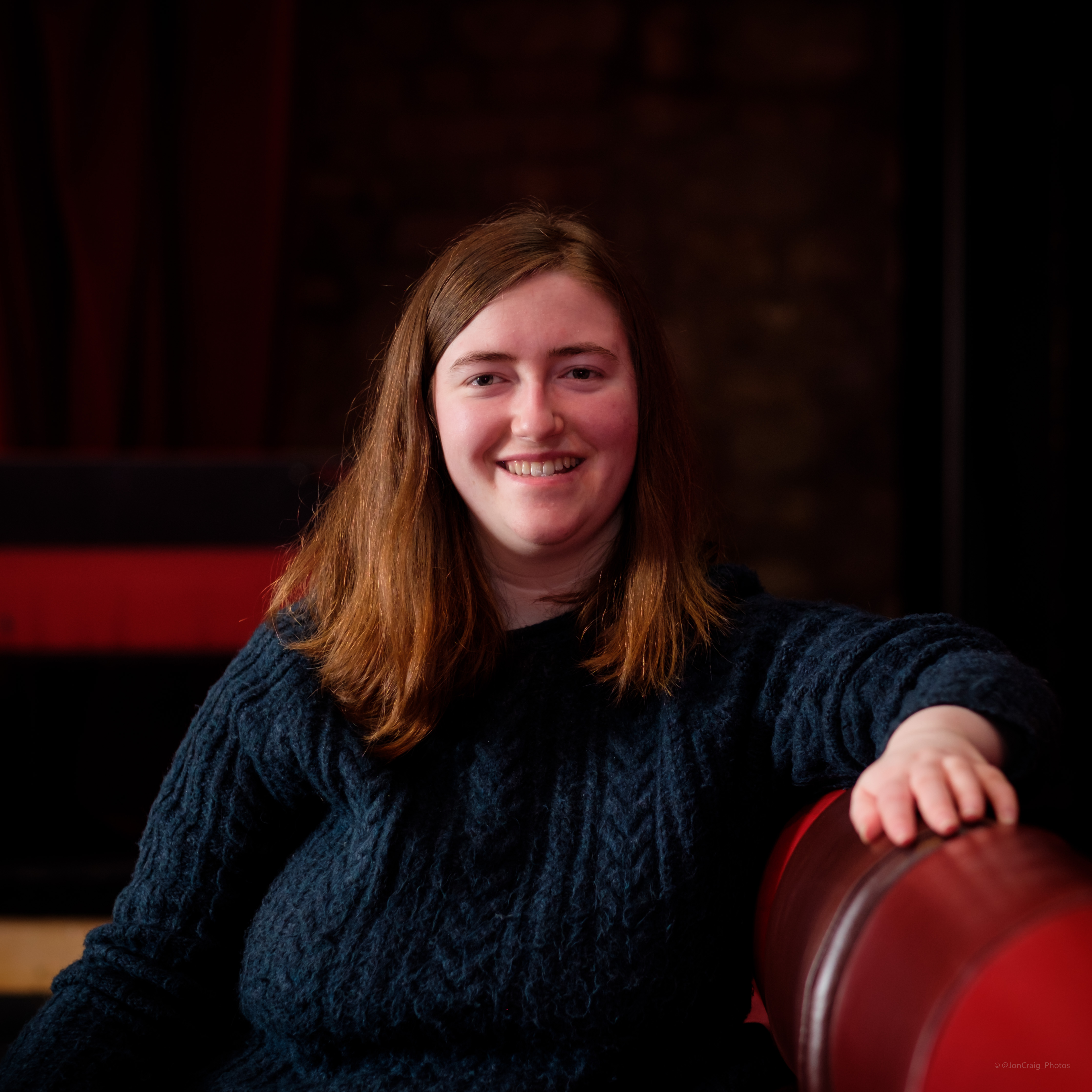 Kellan Frankland
'I can't wait to start Write to Play! I've wanted to be a part of Write to Play ever since I heard about it 3 years ago and I've been hoping that it would come down to the South West and so I'm ecstatic that it has! I feel very lucky to be a part of this programme. I'm really looking forward to meeting the other writers, working with a mentor and developing my writing further.'
Daisy Higman

'I'm thrilled to be joining this year's Write to Play scheme. It's an incredible opportunity and I feel honoured to have been selected. It's great that D/deaf and disabled writers from the South West are being developed and given a platform for their work and I hope to do the region proud.  I'm bursting with ideas and itching to get started –                                                                      bring on January!'
Anita MacCallum
'2019 is going to be a year of growth and opportunity, I'm looking forward to the challenges and support that Write to Play will introduce me to. Being able to give my writing time and space to develop is such a gift, as well as meeting new writers, it's a journey that I'm ready to take.'
Hannah Treadaway

'I'm really excited and grateful to be part of Write to Play! The chance to develop my writing through the mentoring and workshops will be invaluable, and I'm really looking forward to meeting the other writers and working with such brilliant organisations! It's an amazing opportunity and I can't wait to get started!'
Partners 
'Working with Graeae on the Write to Play project is an essential part of our commitment to supporting South West artists. Wiltshire Creative celebrates the diversity of our regional voice and wants to make sure that everyone is part of the conversation. We look forward to introducing these fantastic writers to our audience.' Gareth Machin, Artistic Director, Wiltshire Creative
'We are excited to be working with our friends at Graeae on Write to Play this year. It's a project of great reach and invention and is just what the South West needs in uncovering yet more new and diverse artists. Theatre Royal Plymouth has been engaged in the finding of new relationships and the producing of new theatre for two decades now and we're so much looking forward to tapping into the wider experience and enthusiasm that Graeae can provide along with our partner theatres in this great initiative.'
Simon Stokes, Artistic Director, Theatre Royal Plymouth
'We are delighted to be working with Graeae and our partner producing theatres in the South West on this exciting programme. New writing is the life blood of theatre, and ensuring that the stories we encounter and the voices we hear in our regional theatres represent the diversity of the communities we serve is vital. This is an important project for the Northcott and the region.'
Daniel Buckroyd, Artistic Director, Exeter Northcott Theatre
We're delighted to be a partner organisation with Graeae's Write to Play 2018-9. The Ustinov Studio programming searches for interesting stories told in diverse ways. In partnering with Graeae we're pleased to support the development of D/deaf and disabled writers, whilst also diversifying the Ustinov's audience. Participating in Write to Play will benefit Theatre Royal Bath as much as the artists involved. We look forward to championing new voices in the South West whilst inspiring theatre makers and audiences to think about disability differently.' Danny Moar, Director, Theatre Royal Bath
'As we prepare to open our reimagined front door and foyer spaces in the Autumn, Bristol Old Vic is thrilled to announce our participation in Graeae's Write to Play initiative. The central thrust of Steve Tompkins' redesign has been (quite literally) to knock down the walls which have kept the most beautiful theatre in the country a hidden secret to many, in the city dubbed as "the most creative in Europe". Our theatre must be open to all, and its programme properly representative of the enormous range of talents, backgrounds and perspectives found in Bristol's population. 'Write to Play' offers a vital path towards that ambition.'
Tom Morris, Artistic Director, Bristol Old Vic
'We are excited to be working with Graeae and the other south-west partners on this wonderful scheme. Not only will it enrich our programme here at NST, but Write to Play will open new pathways for us to engage new voices and represent those voices on our stage. We look forward to inspiring new artists and audiences, challenging our perspectives and working towards accessible theatre.'
Sam Hodges, Director, Nuffield Southampton Theatres