Writers: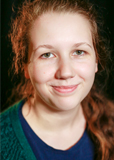 Rebekah Bowsher
Rebekah is a theatre maker from the North East of England. She has a keen interest in intersectional feminism that she explores in her writing. After graduating from the Write to Play programme, Bex wrote a short piece for Graeae's What I was Told I Could Be, which premiered at Hampstead Theatre main stage as part of Sphinx Theatre's Women Centre Stage Festival in November 2016. In 2017, she was the RTYDS director on 3 month placement with Greyscale, during which time she assisted on Dr Frankenstein/Hedda Gabler and with new writing projects. She produced and directed a research and development phase of her play Spoon Theory which was also a recipient of the Live Theatre "Live Lab Bursary". A work in development version of this was produced as part of "Elevator Festival" in March 2018. Her current project "Running Through Wheat fields: an imagined look at Theresa May's life" has been support by the North East Artist Development Network
"I started this programme as a playwright (maybe, possibly – if we whisper it quietly). Over this last year, Write to Play has given me experience, support and the time for focussed writing. As a result, my confidence has soared. When someone asks, "what do you do?" "I'm a playwright," I respond. "Oh wow," they say."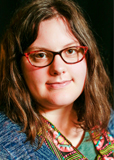 Sarah Gonnet
Sarah is a playwright and filmmaker from the North-East. She is currently working  on a piece of theatre about women in film called The Female Gaze, with support from Arts Council England. Her short film Womb was commissioned by Random Acts in early 2018, and was later chosen to be showcased by Channel 4.  Her work has also been commissioned and funded by DaDaFest, New Writing North, the Andrew Lloyd Webber Foundation, Yorkshire Dance and Alphabetti Theatre.
"The Write to Play programme is awesome. Mentoring, workshops and work placements which all lead to writing a full length play you can be proud of."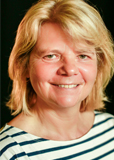 Sarah Jane Dickenson
Sarah Jane has been commissioned by organisations such as the Goethe-Institut and the Wellcome Trust. Her plays have been produced in a variety of settings from community centres to schools and prisons, working with large and small casts in participatory settings. Her latest plays to go into print are CBA and That Berlin Moment, both published by Barbican Press. Her latest play REF! is the catalyst  for a strategic engagement project working with multiple stakeholders and is Supported by the ACE Strategic Touring Fund  & Heritage Lottery Fund. She currently works at the University of Hull.
"It has been a real pleasure to be part of the creative fabric of Graeae Theatre Company for the past year and to work with and be supported by dynamic theatre makers in workshops and mentoring roles."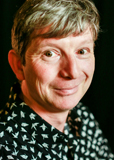 Rick Poppa
When Rick applied for Write to Play, he was writing poetry mainly, as a hobby. He had never shown anyone his work, not even family. Two years later and Rick has written two short pieces for theatre and completed two full-length play Labels are for Jam Jars and Glue. He is currently working on a third play "fluid".
"Write to Play has been a journey. It's taught me a lot about myself: who I am what I can do, what I can write. This has been more than about just creating three pieces of new writing for me. I started this year a shy, anxious lad, and although still anxious, I have a lot more self-confidence. I can't even put into words what it's meant. Thanks Graeae for an awesome year and thanks to ALL who have been part of it."
Partners:
'Hull Truck Theatre is thrilled to be part of Graeae's D/deaf and disabled writing programme, now in its third year. It's the perfect project for us to be involved with as we're committed to discovering and nurturing local artistic talent and pride ourselves on our accessibility. We want to ensure that everyone in our community has a voice and look forward to working with the playwrights on their bold, inspiring and innovative ideas.' Jill Adamson, Director of Engagement and Learning, Hull Truck Theatre
'West Yorkshire Playhouse is delighted to be working with Graeae, Hull Truck and Live Theatre to support D/deaf and disabled writers across the region and to welcome those writers into our building. We want to create a large, noisy space for new writing at the Playhouse that includes diverse voices, stories and perspectives, and this unique initiative is key to that ambition.'
Jacqui Honess-Martin, Literary Associate, West Yorkshire Playhouse
'Live Theatre is delighted to be playing a part in Graeae's Write to Play scheme for Year 3. Working alongside the partner organisations Hull Truck and West Yorkshire Playhouse, we welcome this brilliant opportunity for D/deaf and disabled writers based in Yorkshire, Humberside and the North East of England to broaden their creative practice and experience. The impressive programme of workshop activities, alongside the invaluable developmental support and mentoring on offer, will be of enormous benefit to the playwrights concerned. We look forward to seeing how the writers involved develop over the time of the scheme and hope also that new relationships with the other individuals and organisations involved will be forged along the way.'
Gez Casey, Literary Manager, Live Theatre Newcastle
Write to Play year 3 is supported with funding from Esmee Fairbairn Foundation, The Backstage Trust and The Big Lottery Fund.