Writers: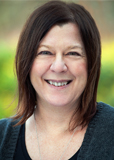 Helen East
"The level of support and encouragement I have had from Graeae this past year has been invaluable. It's been a tough year but they've been there every step of the way. Having a mentor and the workshops have helped develop my writing to another level, and I almost didn't apply!"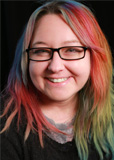 Jackie Hagan
Jackie is a working class, amputee theatre maker. Her first solo show 'Some People Have Too Many Legs' won a Flying Solo commission (ACE/Contact Theatre) Creative Futures literary award and the 'Best Spoken Word Show' award 2015. She then had her first commissioned show 'Cosmic Scallies' by Graeae/Royal Exchange which came to Summerhall, Edinburgh as part of Northern Stage, which elicited the interest of Hat Trick Productions (Father Ted). For her current solo show 'This is Not a Safe Space' Hagan has interviewed 80 people living on disability benefit and brings their voices to the stage, 'Best Spoken Word Show' Saboteur award 2018′. Her ' play 'The Forest of Forgotten Discos' has been commissioned by Contact Theatre and Hope Mill Theatre and is showing throughout December 2018.
"This is the first time I've written a play. I secretly dreamt of being Willy Russell but I had put playwriting on an impossible pedestal, 'not for the likes of me'. This scheme has made me get out of my own way and I'm realising the scope of possibilities this type of storytelling gives me and I'm dead, dead excited about what I am going to make happen in the future."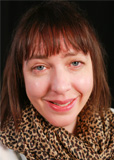 Karen Featherstone
Karen writes plays, screenplays and prose. She has an MA in Screenwriting from the University of the Arts. A former storyliner for Coronation Street and Emmerdale, her screenplay won the Lloyds Bank Channel 4 Film Challenge, and was filmed and broadcast on Channel 4. Plays include Mating in Captivity, Eden, and The End of Sleep. The End of Sleep reached the shortlist of five for the BBC's 2015/16 Alfred Bradley Bursary Award for drama. Also in 2016, she won a Northern Writers' Award for a novel. Karen's recent work has been performed on BBC Radio Lancashire, for Fun Palaces at the Liverpool Everyman and during Sphinx Theatre's Women Centre Stage Festivals at the National Theatre Studio in 2015 and Hampstead Theatre in 2016. She is currently working on a solo show.
"Graeae has nurtured me this year, with a focus on process as much as outcome. As well as my fellow writers on the programme, I have met and learned from practitioners at the forefront of the UK theatre scene and I feel I've developed as a playwright in leaps and bounds."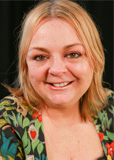 Helen Martin
"Mentors, workshops, showcases and working with acclaimed industry professionals in the North West's top theatres. It's been incredible, invaluable, inspiring."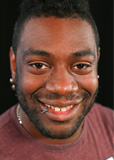 Danni Skerritt
"The Write to Play programme has shown me that I am a playwright. Graeae has helped me not just say it, but believe it through my writing."
Partners:
'Working with Graeae, the Royal Exchange and the Liverpool Everyman and Playhouse on Write to Play is a thrilling prospect for the Octagon. The five writers who've been selected are witty, smart and dynamic. Each writer has their own distinct authorial voice and it's a privilege to be working with them. We look forward to welcoming the playwrights to our theatre in a couple of months and helping them to see the Octagon as their new home.' Elizabeth Newman, Associate Director, Octagon Theatre Bolton
'The Royal Exchange is delighted to be working with Graeae, Bolton Octagon and the Liverpool Everyman & Playhouse to broaden access opportunities for D/deaf and disabled writers in the North West. Write to Play's first round has been such an important initiative, we are proud to be involved in the offer of a further year's support to five emerging talents.' Suzanne Bell, New Writing Associate, Royal Exchange Theatre Manchester
'The Everyman & Playhouse are delighted to be working with Graeae on this unique project, and look forward to working with the writers and welcoming them to our theatres. Both our theatres have a great history in nurturing writing talent and we are excited at the prospect of developing this important aspect of our work with local D/deaf and disabled writers. The Everyman was built with humanity at its heart and now has unparalleled levels of accessibility for a theatre and we are thrilled that this opportunity with Graeae will allow that vision to be realised.' Lindsay Rodden, Literary Associate, Liverpool Everyman & Playhouse
Write to Play Year 2 was funded with support from The Esmee Fairbairn Foundation, The Backstage Trust and The Big Lottery Fund.