Starting September 2023 at Graeae.
We are inviting Deaf, disabled and/or neurodivergent children to join our drama groups for children aged 6-11 years old.
We play drama games, have fun together and it is a chance to meet new friends. If you are new to drama, we'd love to introduce you to a wonderful community of fun and exploration!
We are lucky to have 2 groups: an online group for children based in the North West and an in-person group for children based in London.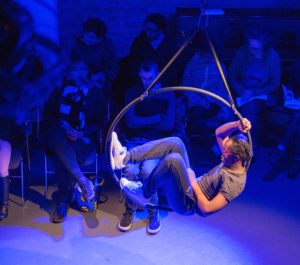 We aim to meet all access requirements including providing BSL and SSE interpreters, and Access Support Workers.
There are no fees, no auditions and all our projects are led by Deaf and Disabled artists. The team is friendly and dynamic, love theatre and want to share this passion with you.
Dates and times
Each session is from 10.30am – 12pm including a break.
Saturday 16 September 2023
Saturday 7 October 2023
Saturday 4 November 2023
Saturday 2 December 2023
Christmas Break
Saturday 3 February 2024
Saturday 2 March 2024
Saturday 6 April 2024
Saturday 4 May 2024
Saturday 1 June 2024
Saturday 6 July 2024
For more information, get in touch with Mette Tofte Philipsen, Training & Learning Manager Email: mette@graeae.org
or Telephone: 020 7613 6903 (please note: our in-office hours are limited currently, so please leave a message with your name and number and we will return your call)