Graeae's Ensemble 2018 – Hurricane Protest Songs
Reviews
Disability Arts Online

"'Hits the head and the heart with one swift punch...moments of real beauty.' "

Read more...
"We believe that words carry immense power, that the stories we tell can be a force for change. They are the tools we use to shape the world around us, they let us be the change we want to see."
In 2018, Graeae's Ensemble of young theatre makers performed Hurricane Protest Songs, a breakthrough new production interweaving spoken word poetry, movement, music and storytelling. Incorporating creative use of British Sign Language, captioning and audio description, it asked: What is our future? How can we change the world? Are we really in control of our own destiny?
Graeae's Ensemble programme supports young actors, writers and directors in training with a range of leading drama school tutors and freelance artists. Working together since January, Ensemble 2018 is a close knit group of eight artists from a variety of backgrounds and across the country.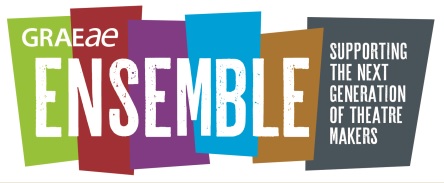 Funders:

Also supported by The Chapman Charitable Trust, The Charterhouse Charity, Louise Ronan and family, Matt and Dawn Bray and all at Paragon Management, Gavin Pilcher and Rachel Rowley and all at Encore Environments.
Artwork by Louis Kissaun.