Fundraising campaign kindly supported by:
Click here to read the feature about Ensemble, published in The Stage in January 2019.
What is Ensemble?
Graeae's Ensemble is a pioneering artist development programme for young D/deaf and disabled people passionate about theatre. If you do not identify as D/deaf or disabled, but have found it difficult to train or work in theatre due to a lack of access support, this is still for you.
The programme is delivered by Graeae alongside London's leading drama schools, arts organisations and freelance theatre artists. These partnerships are founded on a mutual vision and passion to create an inclusive and diverse theatre environment where D/deaf and disabled artists are part of the industry's future and recognised as part of the most passionate and talented artists.
"Graeae's training for D/deaf and disabled artists is radical. Training with Ensemble equalled empowerment, guiding me how to get the support I need to work as an emerging theatre director." Hana Pascal Keegan, 2017-18 Ensemble Graduate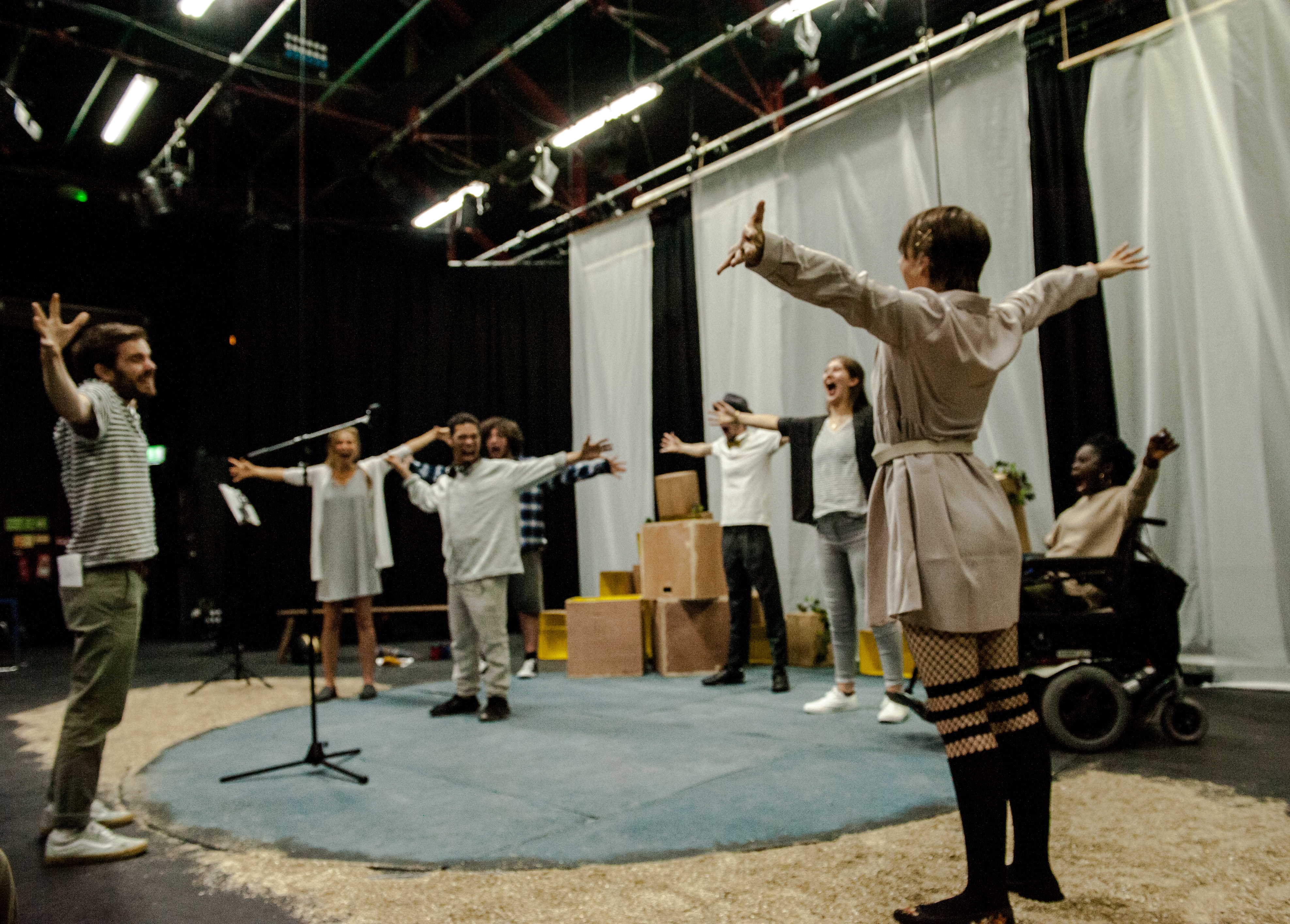 Photo: Oliver Cross, Ensemble 2016/17
The training is tailored to the interest of each year's artists and has included:
o    Performance Techniques
o    Creating Theatre for Social Change
o    Technical Theatre Skills
o    Approaches to Classic and Contemporary Texts
o    Actor Preparation (breathing, movement, characterisation)
o    Workshop Facilitation
o    Physical Theatre
o    Voice
o    Approaches to Directing
o    Auditioning Techniques
o    Immersive Theatre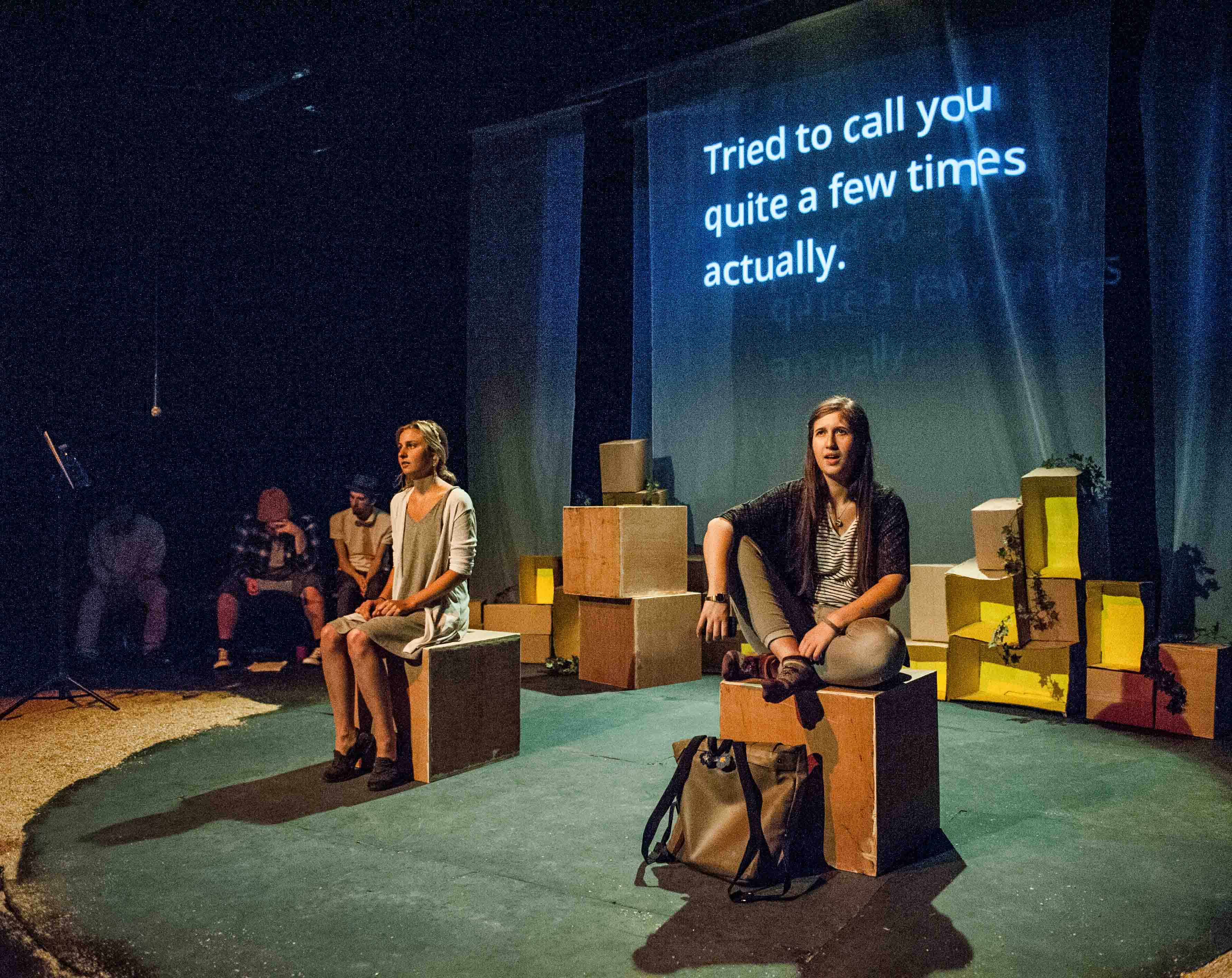 Photo: Oliver Cross, Ensemble 2017/18
"I have grown more than I could have imagined.
This was the best way for me to start my career as an actor. Graeae has helped me so much."

Josh King, 2016-17 Ensemble Graduate
Ensemble artists are paired with a creative mentor and also offered regular networking opportunities and theatre trips, as well as ongoing support from Graeae beyond the programme.
Our Ensemble artists (2015-16 and 2017-18) have gone on to work in the industry as award nominated performers, theatre makers, assistant directors, workshop facilitators and realising their own productions.
Access support is provided across the programme, for e.g. access worker, sign language interpreters. Travel bursaries are also available for artists facing barriers to accessible transport within London.
Ensemble has a UK-wide reach. To date, activity has taken place at Graeae's fully accessible London HQ. We are working with partners across the UK to ensure Ensemble can be delivered in further regions.
Who is eligible and how to apply 
Applications are not currently open, as we are fundraising to run a third year of the programme (see red bar at top of this page). When we open applications, we will look for applicants who:
→  Have a passion for developing a career in the arts and be excited by theatre
→  Are aged between 17 and 30
→  Are D/deaf and/or disabled, or have faced barriers to formal training, further education and/or employment due to access needs not being met
→  Are based in the UK (exact location of the programme tbc)
→ Can be available for the full training
To find out more about the next Ensemble, contact:
Jodi-Alissa Bickerton, Creative Learning Director
jodi@graeae.org
Tel: 0207 613 6900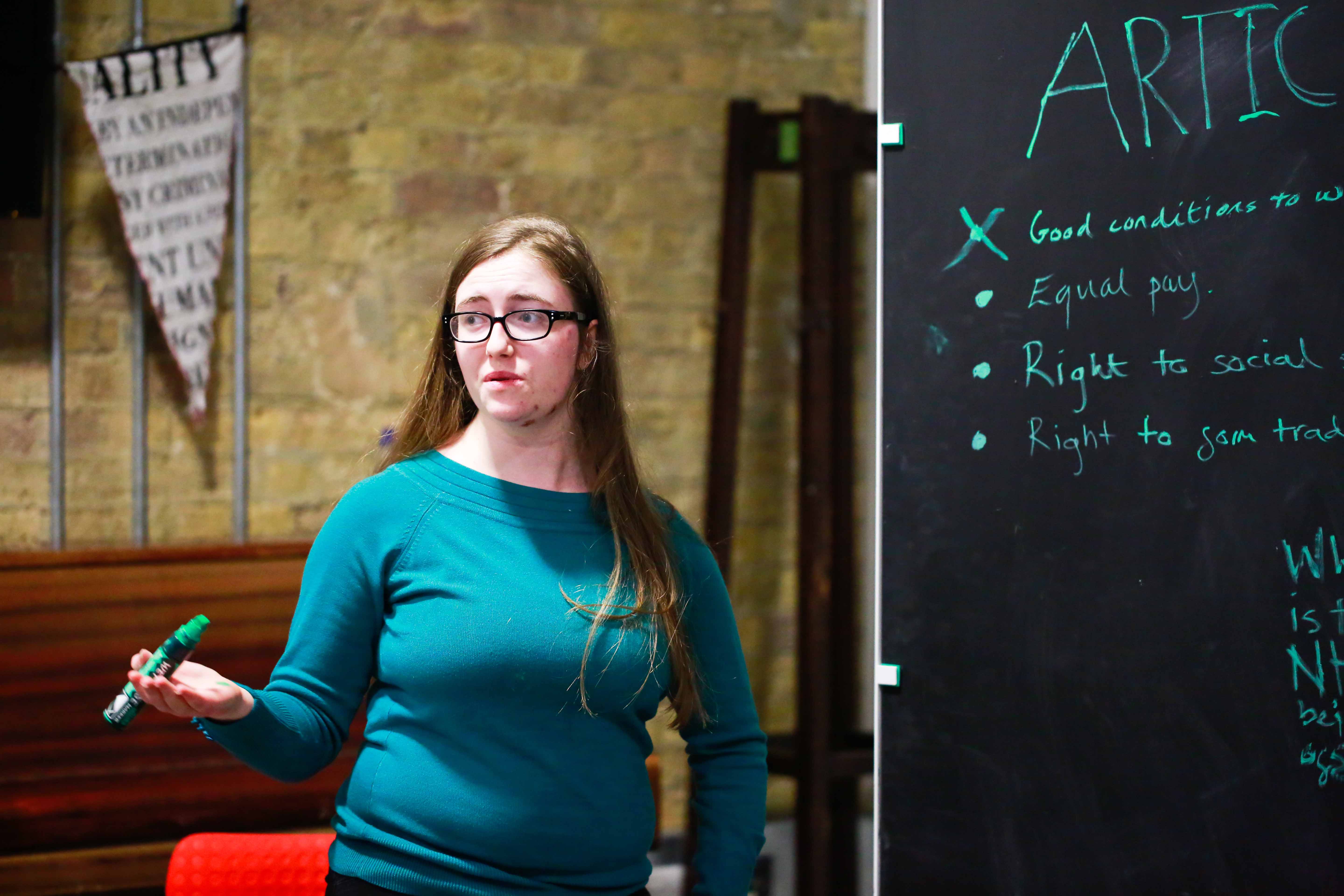 Photo: Becky Bailey, Ensemble 2016/17