London Stands Together
By Graeae Team, March, 25 2020
Graeae Patron and legendary pop-artist Sir Peter Blake has created a new artwork to show solidarity, and bring London together in these uncertain times. A commission by the Evening Standard, they proudly featured this image as the back cover of their newspaper on Wednesday 25 March 2020.
Taking the rainbow as its central image, which has widely been used across the world as a symbol of hope with many drawings seen in windows, Blake captures the essence of standing together at a time where we need it most.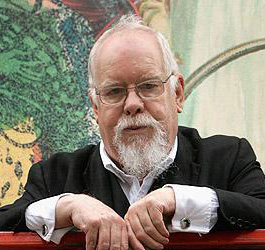 Blake says that 'to make art would certainly be positive. It is time consuming and we certainly need to fill time, it is calming and you can work with very simple tools, a pencil & paper, which everyone has, would suffice'.
We'd like to say an enormous thank you to Evening Standard and Sir Peter Blake for this wonderful gesture and beautiful new piece, and for making a donation to Graeae in lieu of the commission.
You can download the image here
"During this challenging time… be patient, do as you are asked and stay indoors" Sir Peter Blake