Graeae's Midwich Cuckoos cast blog
Annabel Pattison 
It was my first time auditioning for a part and being in a recording studio. The whole experience was totally new to me as I've never done anything like this before except performing ballet on stage at Blackpool Opera House and dances theatres. Before recording at Granada Studios, I went through the scripts to get into character and to understand the story.
If I had the chance, I would definitely like to do this again because I really enjoyed the whole experience of being in the studio. The things I enjoyed the most was meeting other actors and playing the parts with them. I also liked chatting with the producers who were very helpful and made the whole experience fun. I must admit I was often in the refreshment room helping myself to cookies and brownies, they were delicious.
What I found to be a challenge was to try to change the tone in my voice to express certain feelings such as being angry, sad or disappointed but the producers were very helpful and in the end I was able to deliver what they wanted.
I have thoroughly enjoyed working with the other actors, the producers and assistants in the recording studio. Part of the story of The Midwich Cuckoos is about growing up feeling different, something I can relate to being hearing impaired. This was a great opportunity for me to show how a deaf person can do anything, even playing a part in a drama on the radio. I do hope I will get more opportunities to do more acting.
Isabella Robinson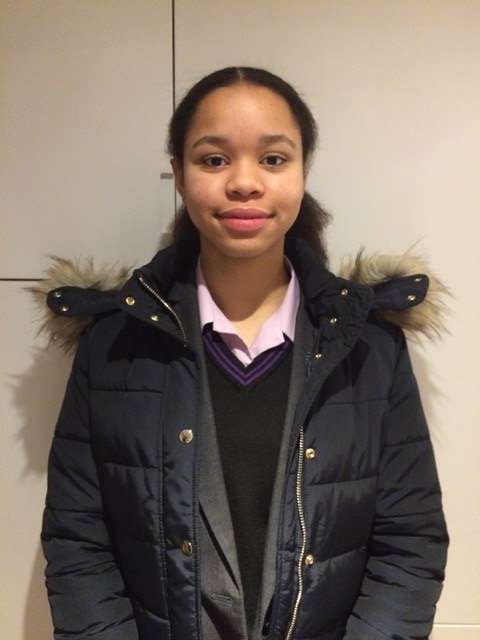 This was my first professional acting job and it was fun because it was the first time I had worked in front of a camera. I had previously only done acting at school and as part of a summer school workshop, so I felt really privileged to be given the opportunity to work on a production by Graeae for the BBC.
Although I knew a bit about the project about a month before filming, I was only given the script a week before and I was told that some of it would be improvised on the day of filming.  I was nervous about the improvisation but Jenny Sealey, from Graeae, was really good at guiding me.  I went through the lines at home and talked to my mum about the ideas in the play; the sci-fi aspect and about Michaela being different because of her deafness.
The best part of being involved in this project was being able to use sign language. I'm profoundly deaf and although I use a cochlear implant to listen, signing has always been part of who I am. Facial expression and body language are really important in BSL and I enjoyed expressing Michaela's feelings through sign language.
The most challenging aspect of playing Michaela was performing for the camera.  I'm more used to acting on a stage and I find the pressure of a live audience helpful in giving my best performance. I also found it hard to watch myself when my family sat down to watch in anticipation when the film was transmitted on the BBC website!
—
Listen to both episodes of Graeae's Midwich Cuckoos or watch the signed, silent and text interpretation.