10 Nights – please show your support
Thank you for watching the online stream of 10 Nights by Shahid Iqbal Khan, we hope you enjoyed it.
The last couple of years have been extraordinarily difficult for the arts sector, and the three companies that created this show – Graeae, Tamasha and the Bush Theatre – need your support more than ever.
Find out more, and how you can support each company below.
Thank you.
---

Graeae Theatre Company 
Graeae are a theatre company and human rights charity, existing to champion, cultivate and ensure equal rights for Deaf, disabled and neurodivergent artists. Touring work both nationally and internationally, Graeae's productions are well-known for embedding British Sign Language, audio description and captioning into each performance, while also ensuring Deaf and disabled artists take a central role both on stage and off. In addition to this, Graeae also runs a year-round programme of training and development for theatremakers at all stages of their careers.
We can only continue this work with the generous support of individuals. Please consider donating now by clicking below.
---

Tamasha Theatre Company
Help us cause a commotion.
Tamasha has been causing a commotion in British theatre since 1989, providing a space for emerging and established artists and theatre makers from the Global Majority. We've been a home for those struggling to have their voice heard or their story told. But as a registered charity, we need your support – now more than ever. Help us to continue to produce new plays and support emerging artists – help us to continue to cause a commotion.
We hope you will consider making a donation (however big or small) via the link below.
---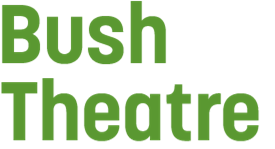 Bush Theatre
The Bush Theatre is a world-famous home for new plays and an internationally renowned champion of playwrights. We discover, nurture and produce the best new playwrights from the widest range of backgrounds, and present our work to the highest possible standards. We look for exciting new voices that tell contemporary stories with wit, style and passion and we champion work that is both provocative and entertaining.
Every year our Development team raises over 30% of what we need to produce great shows, work with young people and schools locally, and run projects with our local community. This income also makes it possible for us to keep ticket prices low to ensure everyone can see and be a part of great theatre.
All donations, big or small, are gratefully received.